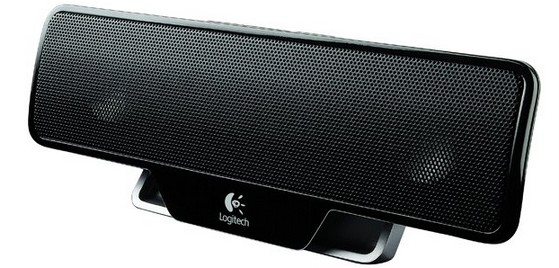 If you're fed up straining to hear the weedy 'bssch bssch' of your laptop's feeble built in speakers, then Logitech's new Laptop Speaker Z205 could add some much needed oomph.
Specifically designed for laptop and netbook computers, the lightweight PC/Mac compatible speaker clips on top of the screen.
Coming with a single USB cable that takes care of sound and power, the small two speaker set up also comes with a little carrying case.
The Logitech Laptop Speaker Z205 should be shunting into the US and in Europe from March.
It's priced at $40 in the States, so we'll probably be looking at something like £25-530 in Blighty.
[Logitech]