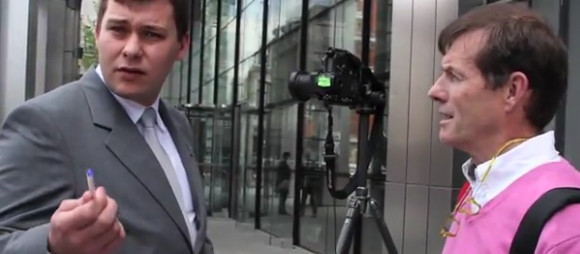 As keen street photographers, we've been growing more irritated by the growing interference we have to suffer from clueless security guards, who have unilaterally decided that photography is some sort of crime.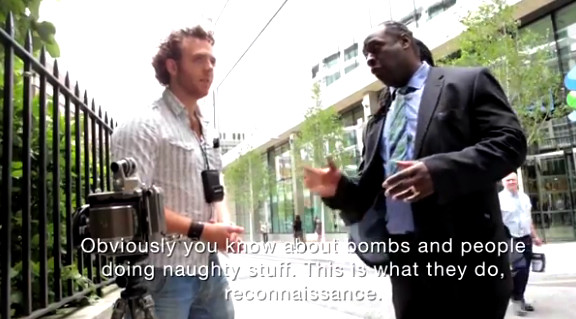 We've been shouting about this for a long time, and posted up a comprehensive guide to photographer's rights on our sister site, urban75, and it's great to see the non-profit organisation Shoot Experience pushing the matter further.
To show what photographers can expect to put up with in London,  six photographers were despatched to various parts of London and asked to take photographs.
The idea was to test the policing of public and private space by private security firms and monitor their reactions, with some snappers using both handheld and tripod-mounted cameras.
As expected, every one of the photographers found themselves being confronted by witless security guards, with the police being called on three occasions.
Happily, the police are far better informed these days, and in each case the photographer was allowed to continue filming while on public space.
[Guide to photographer's rights] – [Met Police guidance on photography] – [Case studies]