We've been using – and loving the Panasonic LX3 for two years and were stoked when its successor, the Lumix LX5 was announced.
Although its recommended retail price bordered on insane – a massive, dSLR-buying £499 – with a bit of shopping around we saw it for a deeply tempting £353 online.
Convincing ourselves
We justified the upgrade on the grounds that the upgraded zoom (now offering a far more versatile 24mm-90mm range) would prove invaluable, and seeing as we already had a Lumix GF-1, being able to slot in its electronic viewfinder would make this wonderful little camera even better.
The new LX5 arrived a few minutes ago, and although our first impressions are as positive as when we first saw the LX3 – we love the solid build, the old school looks and hands-on controls – we've already hit two major disappointments.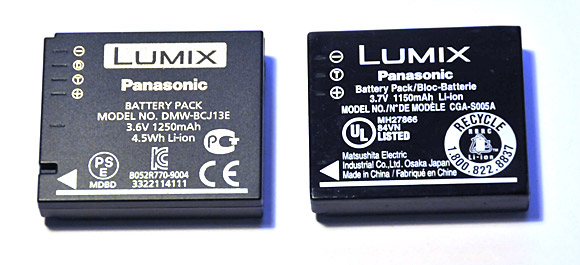 They've changed the ruddy battery
The first is that they've slightly changed the battery size, so that our old LX3 battery (and various spare third party batteries) no longer fit.
What we loved about the LX3 was that it used the exact same battery as the Ricoh GRD/Ricoh GX100 and GX200 compacts – so we could easily swap them over on trips away, and only have to take the one charger.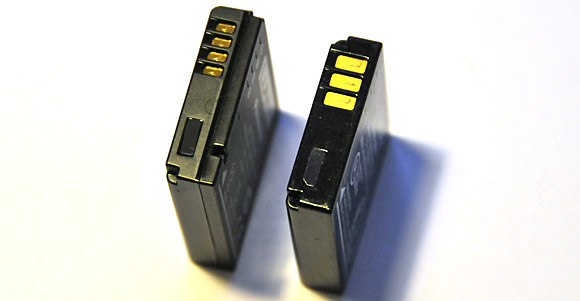 What's frustrating is that the difference between the batteries can be measured in millimetres, and although the new battery has four contacts instead of three (and a slightly increased capacity: 1150mAH/3.7V to 1250mAH/3.6V), surely Panasonic could have allowed backwards compatibility?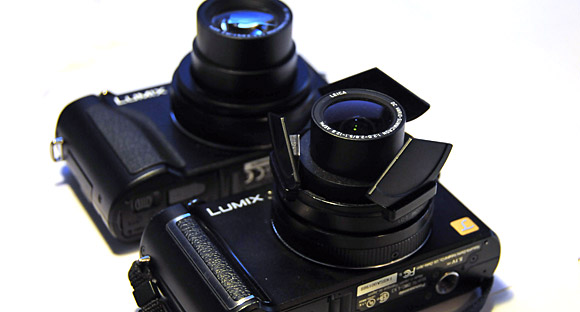 Lens thread aaargh!
The second thing is even more frustrating: they've changed the lens thread size, so that the Ricoh LC1  'exploding' lens cap (see above) no longer fits, so we'll now be forced to take the lens cap on and off all the time.
It's hard to emphasise the difference the Ricoh lens cap made, but it certainly meant we were sometimes able to capture pictures we might have missed if we were fumbling around with a lens cap – particularly if we were wearing gloves.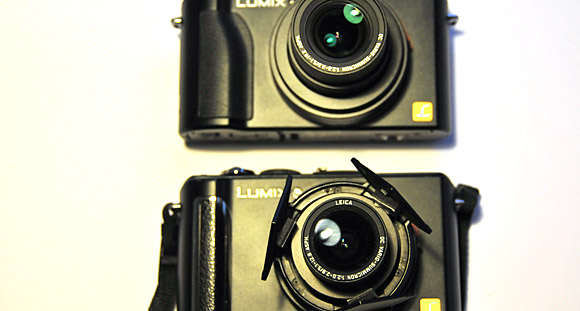 The Ricoh lens cap also meant we didn't have to entertain the annoying notion of having the thing dangling around on a piece of string all the time, or inevitably see it roll off down a drain somewhere else equally irretrievable.
What's happened is that the LX5 has a slightly wider thread, so there's no way to fit the Ricoh lens cap on.

Bodge it up
We imagine it would take a fair bit of bodging to get it it work at all, but we're up to the challenge, so we'll order another lens cap off eBay and tell you how we get on – and if you get any bright ideas in the meantime, mail them our way!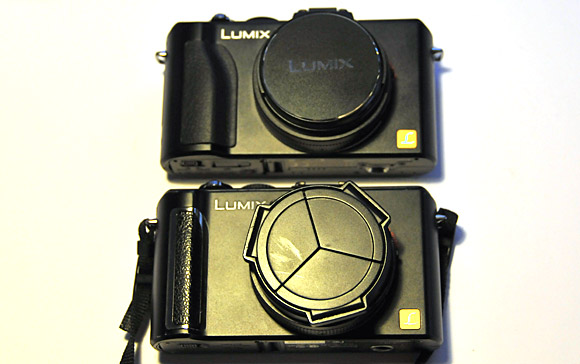 But what about the camera?
Our moans and grumbles aside, our first impressions of the LX5 are excellent – it feels great in the hand, the extra zoom looks to be a real boost and we're confident it'll quickly become our new favourite digital compact.
Of course, if you've never owned a Lumix LX3 before none of the above will be applicable.
We'll be working on a full review of the camera in the coming week or so – stay tuned!
Buy the Lumix LX5 on Amazon
.
NOTE: Our Lumix LX5 review has been posted!
**UPDATE 8th October
We've managed to get a new lens cap that works with the LX5 – read the full review here.