At Wirefresh we're absolute suckers for anything with a LED meter or two, and this retro-styled, high end offering from US audiophile specialists McIntosh packs a matching pair in a natty shade of blue.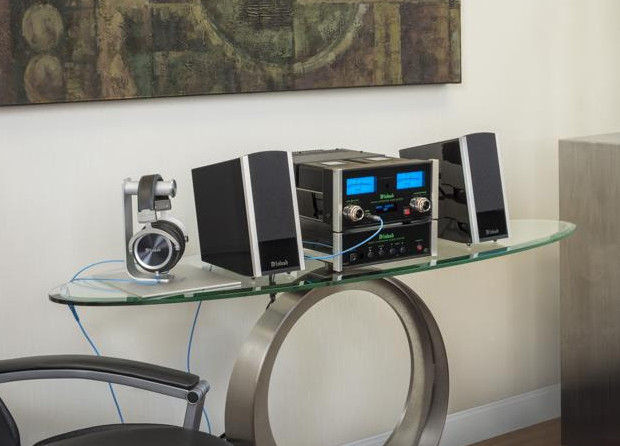 The company's new MXA80 Integrated Audio System is aimed cleanly at the kind of people who probably buy diamond encrusted iPhones or drive cars that have a whole herd's worth of leather inside. We're talking uptown top ranking here, as in £7,500 for the compact system.
And no, that price doesn't include a year's free supply of beer.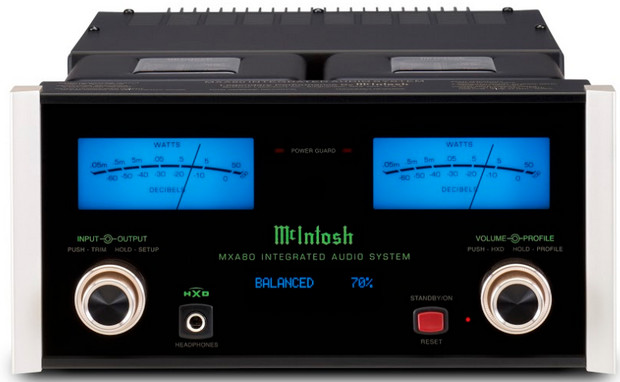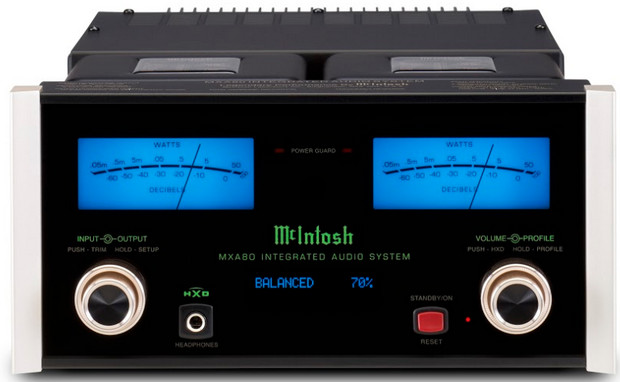 So what do you get for your wheelbarrow o'dosh?
Well, you get a rather lovely looking black box dominated by those lovely LED meters, while inside lurks a high-resolution-compatible digital to analogue converter (DAC) and a high-performance 50-watt stereo amplifier, backed by a pair of aluminium chassis two-way desktop speakers.
Listening to this would be like floating in a zero gravity bubble bath while sipping on the finest plonk.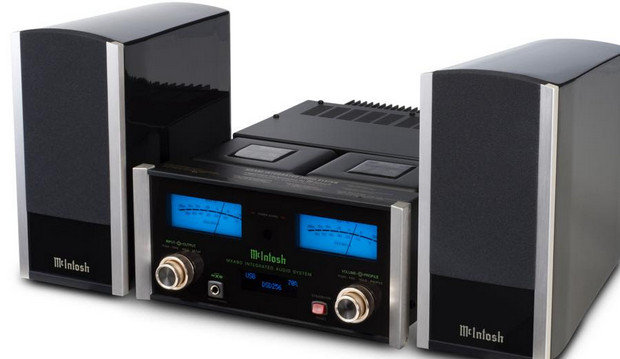 The MXA80's four digital inputs let you hook up your (probably) lo-fi smart devices and home tech to the system, while two additional analogue inputs cater for existing home audio equipment.
Compatible with all the current high-resolution audio formats, up to studio-grade quality music files (32-bit/384kHz), the amp's high-quality onboard DAC also supports DSD and DXD files, adding useful future-proofing for today's digital streaming.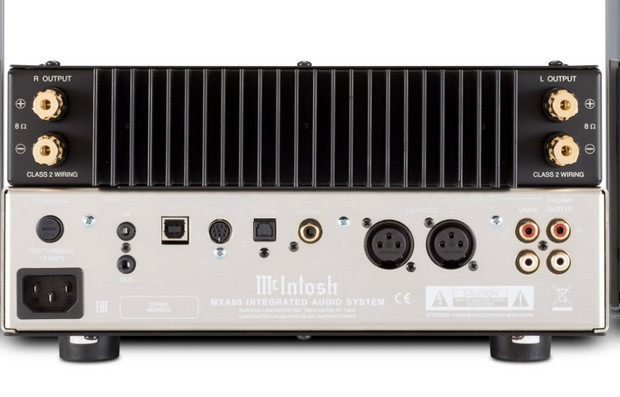 Pricing and availability
If your credit card is currently twitching and convulsing at the sight of this amp, here's how to get one. The MXA80 is priced at £7,500 and can be ordered now from http://www.jordanacoustics.co.uk. McIntosh is distributed in the UK by Jordan Acoustics 01202 911886