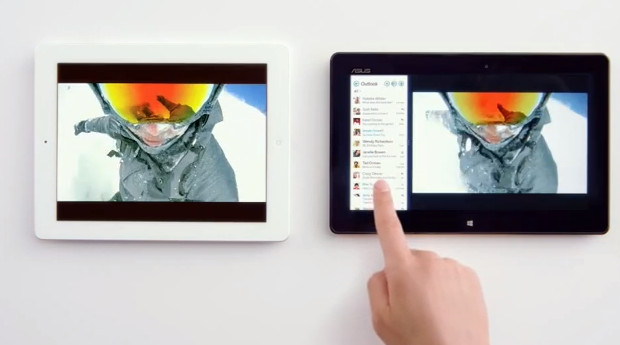 Microsoft has decided to take the battle to Apple, launching a full-on assault on the iPad, with a thirty second advert (below) suggesting that Apple's massively-selling tablet is only really good for playing Chopsticks on a virtual piano app.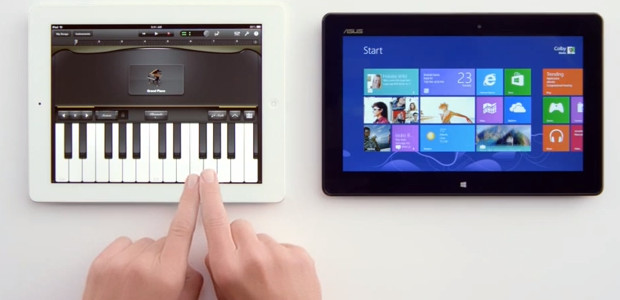 Placing an Asus Vivo Tab Smart tablet running Windows 8 against Apple's finest, the video starts off showing the animated live tiles of the Windows 8 interface before panning to the iPad, with an imitation of Apple's synthesised voice Siri saying, "Sorry, I don't update like that."
The video also highlights the multi-tasking abilities of the Windows tablet, while Siri is heard to say, "Sorry, I can only do one thing at a time."
Microsoft goes on to showcase the fact that unlike its competitor, the Windows tablet can run PowerPoint – bit of a home run that – with the synthesised voice responding by saying, "shall we just play Chopsticks?"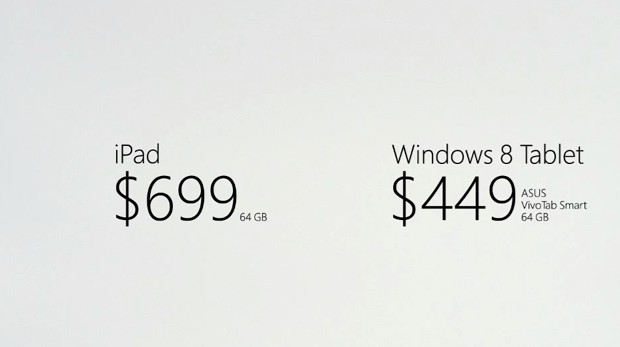 The advert ends by comparing the prices of the two 64GB tablets, with the Asus priced at $449 and the iPad at $699.
It's certainly an aggressive move by Microsoft, and we find it rather fun, even if it isn't exactly as convincing as I'm sure they'd like to think it is.