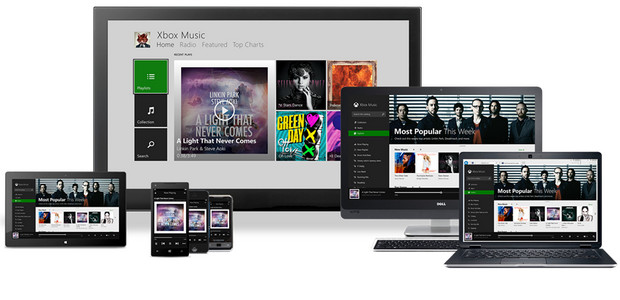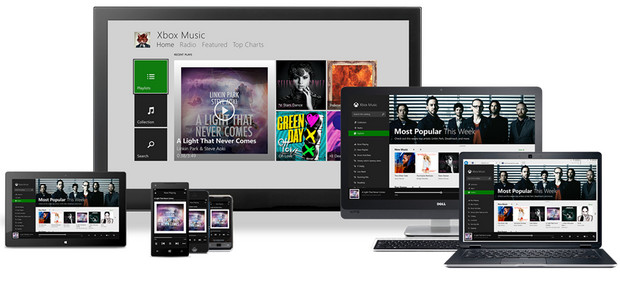 Microsoft has announced that it is making Xbox Music available on the Android and iOS platforms as it seeks to grab a piece of the streaming music market currently dominated by the likes of  Spotify and Pandora.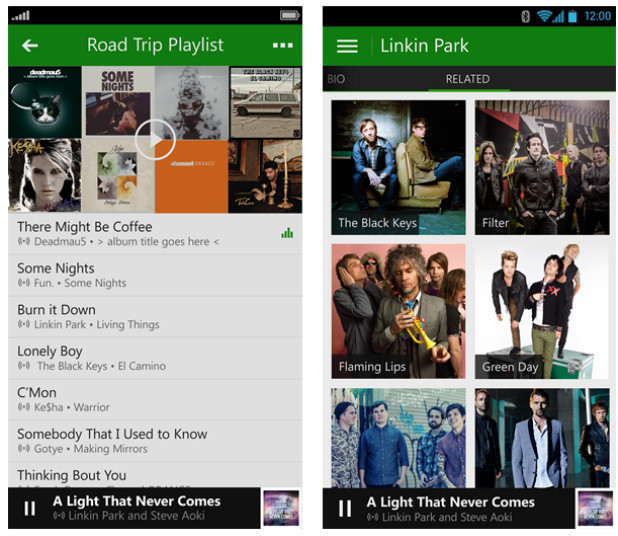 The service has already been available on Windows, Xbox and Windows Phone  for some time, and before users can start gyrating around their room to the streamed tunes, they need to install the app and sign up for an Xbox Music account.
Much like other streaming business models, Microsoft let users enjoy six months of free streaming before limited hours kick in, with a paid subscription needed for unrestricted streaming.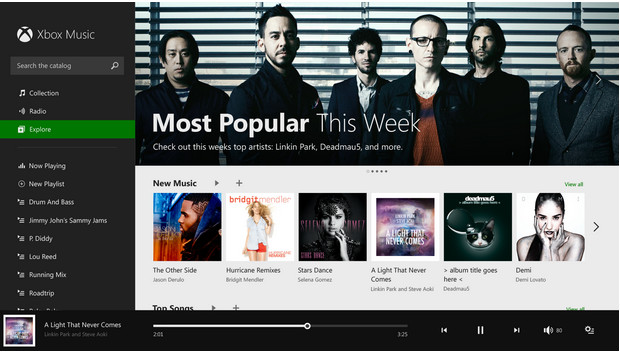 Users can also get free streaming via their browsers after Microsoft released an update to their web-based music player. Go to http://music.xbox.com to get an earful of free music.
Although the Windows Phone offering is quite a slick proposition, the iOS and Android versions are missing quite a few features, so there's no artist based radio and – crucially –  no offline music, so you won't be able to play anything unless you've got an internet connection.
Microsoft say that this feature will be added in "coming months" but right now this appears to be a major omission, which makes it a loss less compelling than its rivals.
There doesn't seem to be an Android tablet version either – but that was something that took Spotify well over a year to sort out too (how hard can it be?).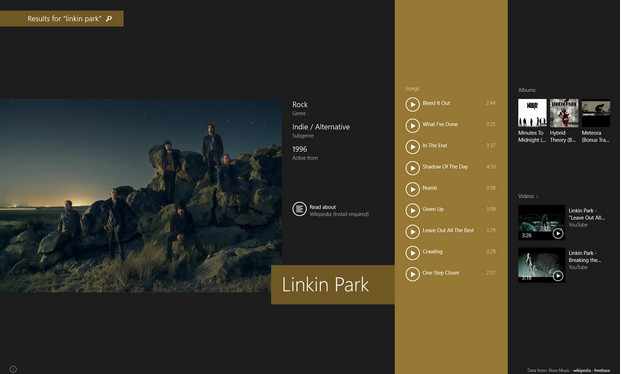 Here's how Microsoft announced the news on their website:
Today is a big day for Xbox Music: we're releasing on iOS and Android and we're also adding free streaming to our Web player, making Xbox Music and its 30 million tracks available on millions more devices and for free to anyone with a Web browser.

Xbox Music is coming up on its one-year anniversary and we've learned a lot in that time.  Xbox Music is now, more than ever, a service that spans across all kinds of devices—phones, tablets, PCs and TVs—and unites artists with their fans through one common platform.

We continue to make milestone achievements in our journey with Xbox Music, positioning us to solve several problems that exist today.  A lot of people use multiple music services to get the songs and albums they want.  Does this sound familiar?  You're listening to Pandora and bookmark a song you love. Later, you open Spotify and use your subscription to listen to the song over and over again on repeat. And then you use iTunes or Amazon to purchase the song for your own collection that wasn't available for streaming.  We've all been there.

As a fan of music, I don't think enjoying the songs I love should be this complicated or disconnected.  To solve this problem, last year my team introduced Xbox Music, an all-in-one music service that gives you the independence to stream music for free, subscribe to all the music you want or download to own your favorite songs.  And it's all integrated across your tablet, PC, phone and TV.

Since we launched, we've done a lot of work to continuously roll out new features and updates. We unveiled new features for Xbox Music on Windows 8, a redesign of the Xbox Music interface in Windows 8.1 and even the first version of a Web-based Xbox Music player earlier this summer. Today, we continue to deliver.

Xbox Music Available on iOS & Android. Xbox Music is now available on iOS and Android devices1 worldwide, expanding the number of devices the service is available on.   And this is only the beginning. We'll continue to improve the service on these platforms bringing offline mode to iOS and Android in the coming months.