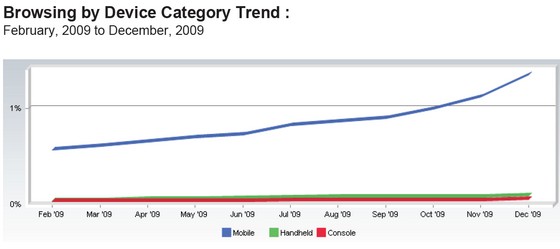 According to new figures released by NetApplications, mobile browsing now accounts for 1.3% of all web browsing, with Android surfers being the fastest growing bunch.
The stats show all the main mobile operating systems turning in large percentage gains over the November – December 2009 period, with Android streaking miles ahead to bag twice the gains of the competition.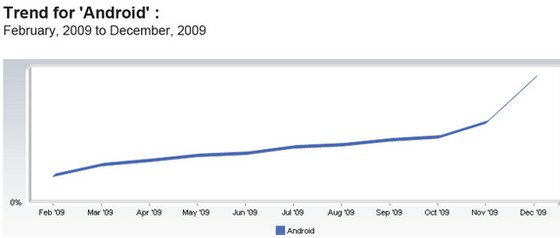 Here's the figures from NetApplications:
Mobile O/S Percentage Gain (November – December)
Android +54.8%
Blackberry +22.2%
iPhone +20.1%
Symbian +19.0%
Java ME +15.6%
Although the Android platform has been growing steadily worldwide over last year, some of the growth has been kickstarted by the hilariously aggressive ad campaign for the Droid handset, and the fact that Android devices are now offered by by 3 of the 4 US main mobile operators.