The new Motorola Atrix handset has been unveiled at CES 2011, and there's some very impressive specs lurking behind its 4″ high res screen. It's a beast of a thing!
Dual core up to 2GHz
The big news is the mighty dual-core Nvidia Tegra ARM processor, which Motorola reckons can hurtle along at up to 2Ghz thanks to the two 1GHz cores nestling inside.
The handset – which was previously known as the Motorola Olympus – also packs a whopping 1GB of RAM which should make multitasking smoother than a smooth thing running on an exceptionally smooth surface.
Big screen
The screen is equally impressive – a 4-inch qHD number offering an ample 960 x 540 resolution, while the thing purrs along on Android 2.2 Froyo (we trust this will be upgradeable to 2.3 when it becomes available).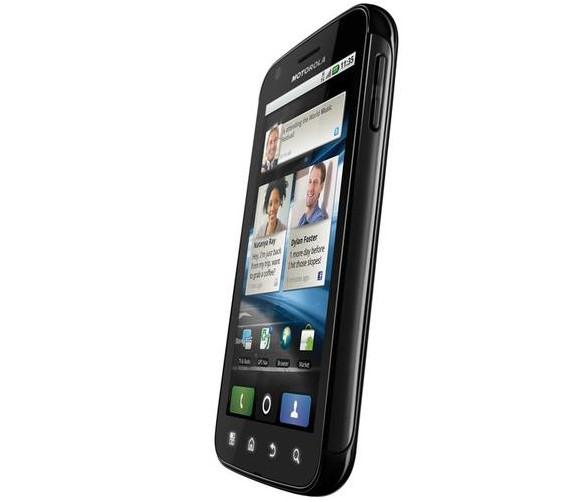 Twin cameras for video
There's a 5MP camera with LED flash and 720p HD video capture onboard and a front VGA camera for video calls, with media playback covered by 1080p MPEG4, H.264, WMV and Xvid/DivX support.
A generous 16GB of internal storage comes as standard, and that can be increased by up to 32GB courtesy of a microSD card slot while security is taken care of courtesy of an 'advanced fingerprint recognition reader.'
More docks than a major port
Motorola are also offering the optional Motorola HD Multimedia Dock, which turns the phone into a mini computer, with three USB ports and an HDMI-out slot, so you can hook up peripherals like a keyboard or mouse.
If that's not enough for you, you can really go for it, and slap on the Motorola Laptop Dock which gives you a netbook-equalling 11.6-inch screen, a three cell battery and a full keyboard and trackpad, with the trusty Motorola Atrix running t'ings.
The battery is reassuringly mahoosive too: at a hefty 1930mAh it's certainly the biggest we've clapped our eyes on inside a mobile.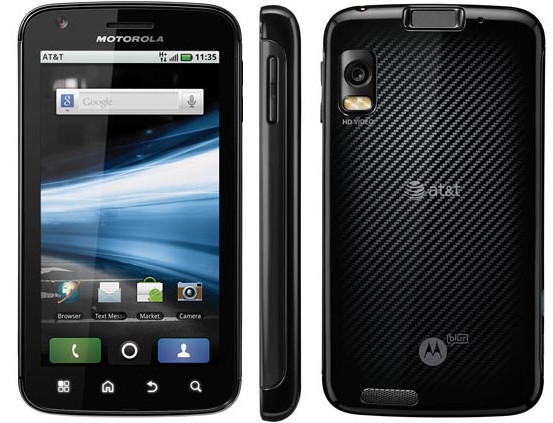 Coming to the UK
The fact that Motorola's engineers have packed in all this tech into a sub-11mm frame is a mighty impressive achievement (the Atrix measures up at 63.5mm wide x 117.75mm long x 10.95mm thin), although you'll feel its 135g weight jangling in your pocket.
Orange has already confirmed the Motorola Atrix will be thundering its way to Britland, and there's a UK release date set for Q2 2011, while the phone is already listed on the US AT&T website.
No UK pricing has been announced yet, but even a cursory glance along that luxury spec list tells us that it's going to a wallet crushing number.
But boy oh boy, does this thing look good. We might have to take up a paper round to pay for this.