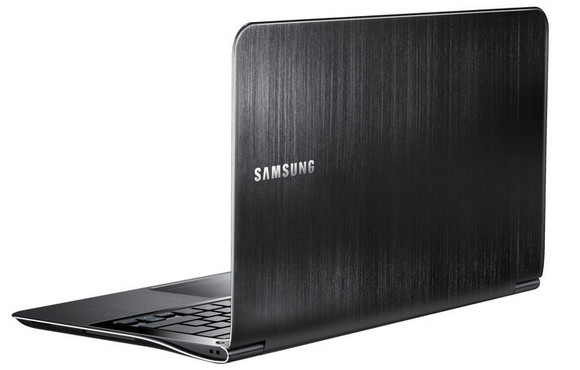 Now here's a real purdy curvy number, with Samsung's stunning Samsung 9 laptop looking to give the wafer thin MacBook Air a run for its money.
Making for the MacBookAir
With the duralumin machine barely troubling the scales at 2.89 pounds and the machine measuring just 0.68 inches thick, it's matching the Apple machine all the way, although the Samsung packs a more generous armoury of ports and power, and comes with a backlit keyboard.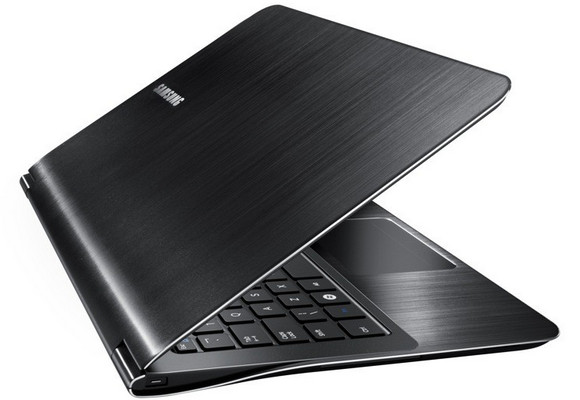 Hook me up
Although there's no optical drive onboard, the wee fella bristles with Ethernet, HDMI, and USB connectivity, plus a headphone jack and two 1.5-watt speakers and a sub-woofer for banging out some tunes.
There's also a 400 nit LED-backlit display,  while inside can be found a brand new Core i5 2537M processor, 4GB of RAM and 128GB SSD storage.

Begone oiks
Naturally, such high end beauty isn't for oiks and street urchins, with Samsung sticking an uparket price tag of around $1,600 on this luvverly slab of black metal.
We have to say we're falling in love with this baby, although Samsung have released no news yet about when customers might get to caress it's delightfully sleek lines.