We're always on the look-out for new ways to discover great new artists, and we've just been spending some time on Musikki, a new search engine designed especially for seeking out new bands.

A right rough diamond
Still in beta, there's still a few rough edges but we were impressed with the functionality: just type in a band's name and you'll be served up videos, a band bio, discography and photos, plus tweets containing the band's name and a listing of any upcoming Last.fm-listed events.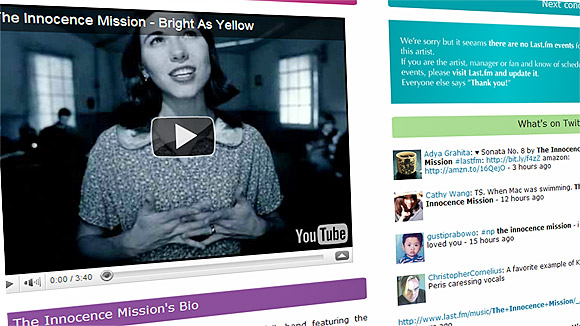 Related artists
Musikki is dead simple to use, but its real stand out feature is the ability to suggest similar or related artists.
We tried it out by typing in the name of an excellent but fairly obscure Americana outfit called The Innocence Mission and were immediately pointed in the direction of another excellent but fairly obscure Americana/gospel act called The Welcome Wagon featuring the Rev. Vito Aiuto and Mrs. Monique Aiuto.
In fact we liked them so much, we're going to post up one of their songs:
[Musikki]