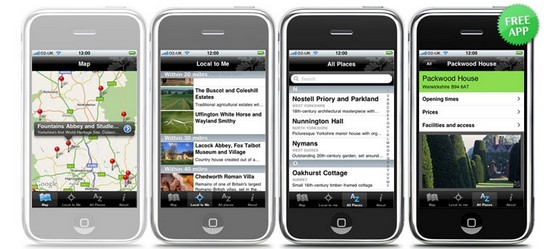 Keen to prove that they can still get down with the hipsters, the National Trust has launched its own, rather snappy, iPhone application.
We're big fans of the UK charity, which works to "preserve and protect the coastline, countryside and buildings of England, Wales and Northern Ireland," and they're hoping that the app will help attract more visitors to their properties.
The app lets you find National Trust places and spaces near you, or you can search through a list of locations on a map or in a list, with basic information about places, opening times, car parking and directions provided.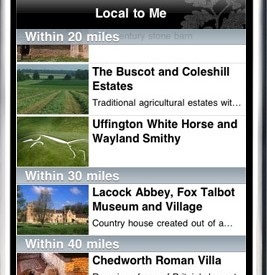 We've visited loads of National Trust properties over the years – check out our trip to Box Hill to see what you might expect.
Phillip Ludgate, Head of Digital Media at the National Trust, grabbed the mic, and bigged up their new product:
I've always been amazed by the fact that wherever you are in the country, you're never more than 40 miles away from a place looked after by the National Trust.'

Our challenge is to find ways of demonstrating this to a wider audience – and the app is the perfect way to reach people who might never have come to the Trust before, or who might not realise the breadth of places in our care
The app is free to download (it's already on our phones!), and is available on the App Store now.
There's no news if the app will be available for other platforms. We hope so.