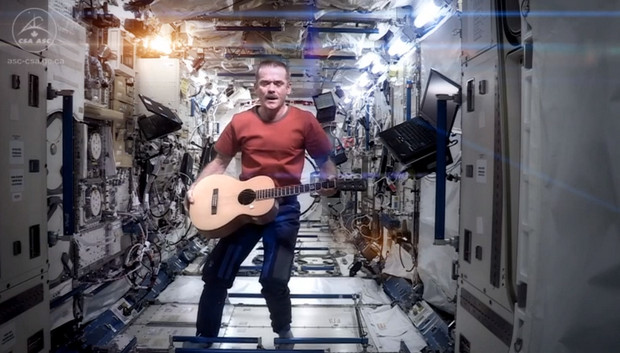 Things don't get much cooler than playing a guitar in space, and Commander Chris Hadfield cuts a dash recording a revised version of David Bowie's Space Oddity on board the International Space Station.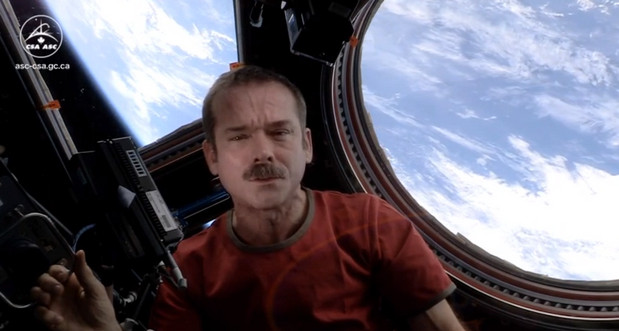 Recorded on the eve of his return to Earth, the new version sees Hadfield lift the melody an octave or two above the original, and change the lyrics so – unlike the hapless Major Tom – this astronaut gets home safely!
The video features some stunning scenes of Earth from the ISS, with one memorable  scene seeing the moustache-toting Canadian commander singing "I'm floating in a most peculiar way" as he does actually float in space.
Here's the video:
The Bowie version
And here's two takes of the Bowie original, starting with a rare 1969 version filmed for the promotional film, 'Love You Till Tuesday.'
Here's the more familiar 1972 version: