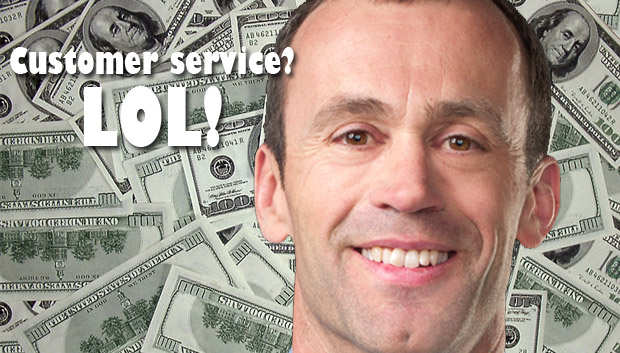 Rarely has the argument for us all 'being in it together' looked weaker than with today's news that Apple has handed over tens of millions to former Dixons/PC World and Currys boss John Browett as "golden hello" just  for joining the company.
Despite PC World having an utterly dire reputation for looking after its customers, it looks like everything is staying rosy for the bosses at the top, with the Cambridge graduate pocketing £36 million in the shape of staged bonus shares over five years.
Research has revealed that Browett 's annual pay would now be seven times greater than his salary at Dixons.
He now takes charge of over 350 Apple stores worldwide, and apparently was hired on what Apple saw as his "customer service" ethic at Dixons during his time there.
We suspect Apple must have been smoking something pretty amazing when they came up with that notion and – personally – we find these kind of vast gift payments being slopped about as nothing short of obscene.
But then Apple never really has been a company to give much of a stuff about anyone else.
[Via]