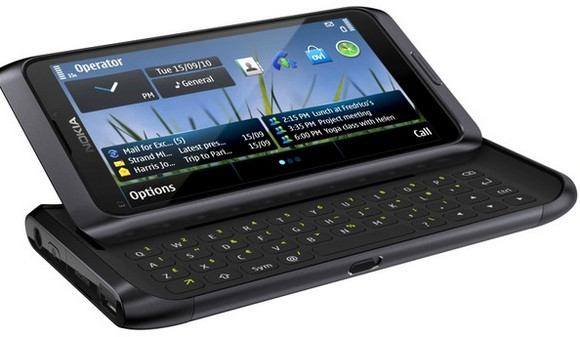 Back in the day when people were fiddling about with tiny, feature-light mobiles, anyone slamming a Nokia Communicator on the desk of the boardroom was making it clear that they meant business.
Coming in a beefy, slab-o-tech form factor, the Communicator wasn't something you could slip into your front pocket (unless you were after something completely different), but it was one of the first mobiles to offer something akin to today's smartphone functionality.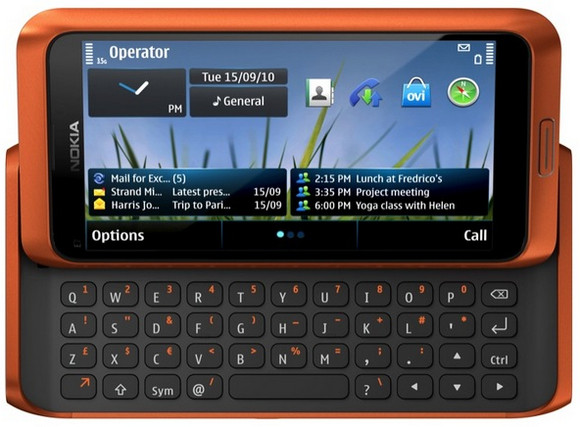 We thought it may have been retired and farmed out to the land where massive mobiles roam, but Nokia have brought it back one more time in the shape of the Nokia E7.
It's still a formidable beast, measuring 123.7 x 62.4 x 13.6mm and weighing in at 175g, with the side slider packing the familiar  tilting touchscreen, and there's a full QWERTY keyboard for rattling off those hugely important business emails.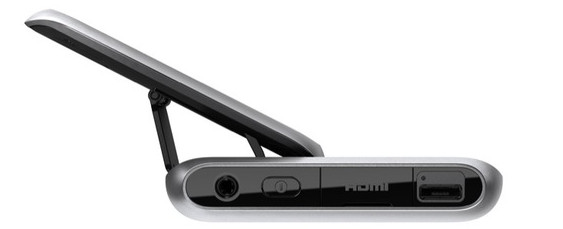 The screen is a hefty 4-inch polarised AMOLED capacitive touchscreen, but – disappointingly – only supports a tres meh 640 x 360 pixel resolution. Things look more promising around the back with an 8-megapixel camera, backed by dual LED flash.
The Communicator runs on the new Symbian 3 platform, offering Exchange support, and there's (probably) 720p HD video support plus a HDMI port and support for Dolby Digital Plus surround sound.
Connectivity comes in the shape of GPS, Wi-Fi b/g/n, Bluetooth 3.0, HSDPA/CDMA with 16GB of memory onboard and (an assumed)  microSD card slot.
The Nokia E7 is set to roll out in Q4 2010, with an estimated retail price of 495 euros.