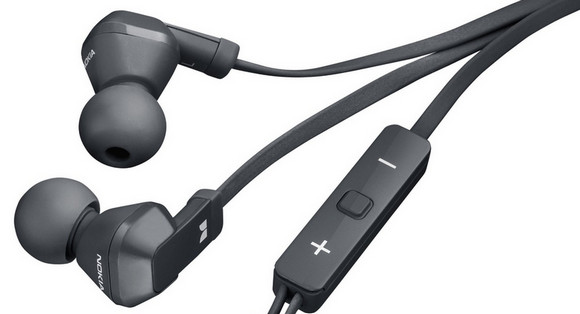 Looking to capture a slice of the premium headphone market is Nokia's new Purity headphone range, coming in both in-ear and headset flavours.
Promising 'high definition' sound and an "amazing" experience, we put the in-ear model to the test.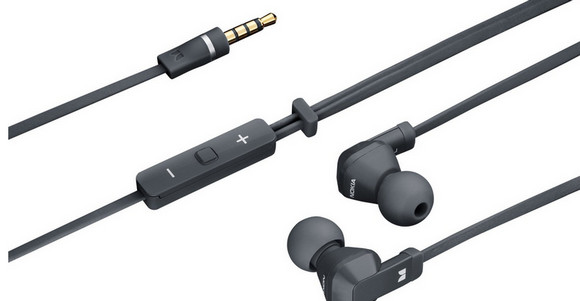 Big box, biggish price
Arriving in a suitably swish box to reflect the premium price tag, the Nokia Purity earbuds are available in black, fuchsia, white and cyan finishes, and come bundled with a natty hard shell carrying case.
The earphones are rather curious looking things, being larger than the usual in-ear buds, and sporting a distinctive angled appearance.
Good fit
Five sizes of ear buds are included in the pack, and unlike some earphones that never seem to settle in our lugholes, these fitted tightly and comfortably from the off, and easily passed our "jog around the office to see if they fall out" test.
They also did a good job of isolating external noise so could prove a good choice for commuters.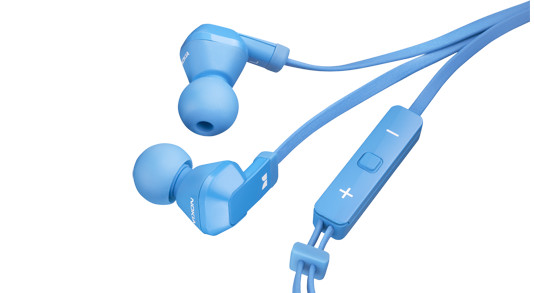 In line controller
Nokia's ControlTalk Universal on-cable remote lets users take calls and talk hands-free, while the in-line  phone and music controller offers various functions dependent on the make of  headset they're connected to.
According to Nokia's specs,  Windows Mobile phones can enjoy both media playback and volume +/- controls, while it's a case of pot luck for other mobiles.
In our case, using the controller with a Samsung Galaxy S2 Android smartphone paired with the PowerAmp app let us pause, play tracks via the central button, with the volume controls jumping forward and backward a track.
It's a shame that the volume controls didn't work, but it was still useful being able to navigate through our music collection via the controller, as well as use the hands free feature.
Tangle free
The earphones come with an unusual flat cable that claims to be 'tangle resistant.'  We still managed to get them twisted together, but they seemed to unravel faster than some earphone leads we've battled with in the past.
The cable does seem a little thin though, so we wonder how much rough'n'tumble it might be able to take.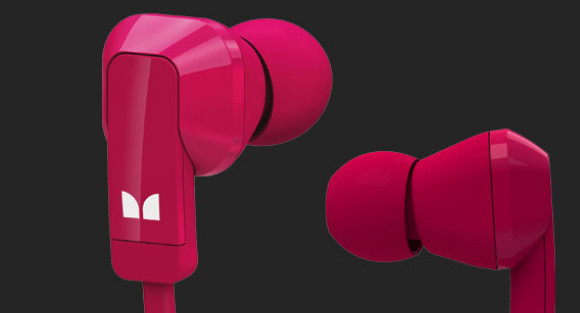 Big sound
The sound stage is full and expressive: we fired up one of our favourite songs for audio testing, "Happy, The End" by the Innocence Mission, and were immediately impressed with the full, solid bass and tight, controlled rhythm track.
Vocals were also crisp and smooth, while the piano had none of the shrillness that afflicts cheaper headphones.
These are headphones that we quickly took a shine to, and we found ourselves wanting to listen to more and more songs – always a good sign!
Verdict
Despite our initial reservations about the chunky design, we rather fell in love with these headphones.
They're light, comfortable, loud, well designed and – most importantly of all – make you want to keep on listening to music.
You can currently pick up a pair on Amazon for around £68
 – that may seem quite pricey, but if you value your music collection, we always recommend paying a bit more to get the best out of your tunes.
Ratings

 – Sound quality



 – Build


 – Features


 – Value for money


 – Overall
Specs:
Dimensions: 19 x 27 x 15 mm
Cable length: 1200 mm
Weight: 18 g
Operating keys: Answer/end key, Volume up/down,
Play/pause key
3.5 mm universal connector
Adapter for devices with 3.5 mm Nokia AV connector
Colours: Black, White, Cyan, Fuchsia
Freq response: 20-20 000 Hz
Impedance: 32 ohms
Speaker diameter: 9 mm
Microphone diameter: 5 mm
Dynamic transducer
In the box:
Nokia Purity Stereo Headset by Monster
5 different sizes of ear buds
Colour matched cable adapter for Nokia devices with 3.5 mm Nokia AV audio jack
Carrying pouch
Instruction booklet