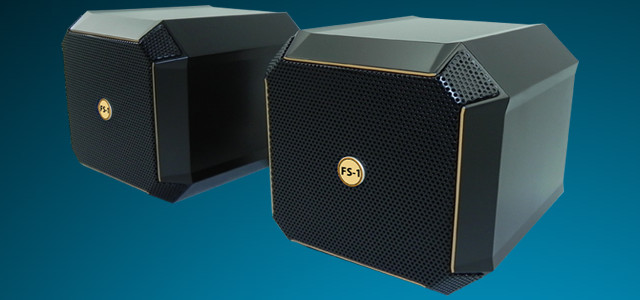 If you're looking for a pair of very high quality desktop speakers at a price that won't break the bank, you'd be well advised to take a look at the Frankenspiel FS-1 units.
Their name and look may be a bit weird, but don't be put off because these little £130 speakers offer astounding value for the price.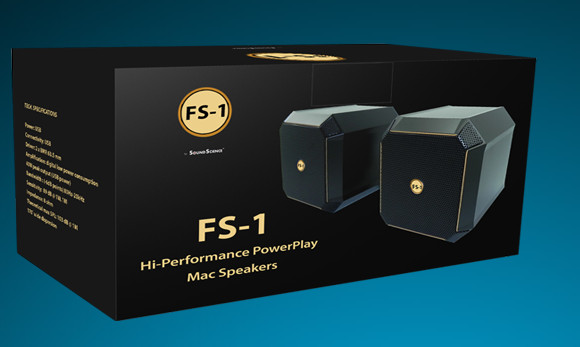 The octagonally shaped wonders can belt out a hefty 40W output when hooked up to your PC via USB – and this jumps to 50W when connected to mains  power.
The speakers may be small  (9cm x 9 cm x 9 cm) but the sound is big, with a room-filling, detailed, clean sound serving up a surprisingly robust bass response from the  Balanced Mode Radiator drivers.
Smooth as you like
With a smooth mid range, crisp vocals and a general feeling that the little fellas are in complete control of the sound, these are the perfect speakers for the desktop – or as a set of portable speakers (the FS-1s come with a small carry case, plus USB and RCA cables).
The Frankenspiel FS-1's recently scoped the 'Best budget desktop speakers' award from the folks at What Hi-Fi, and we can agree that they thoroughly deserve the accolade. Recommended.
Ratings

 – Sound quality


 – Build


 – Features



 – Value for money


 – Overall
Tech & Acoustic Specifications:
Cabinet type: modified cube, vented port.
Stereo: 1 Active + 1 Passive
Bandwidth ( –6dB points): 80Hz – 20kHz
Sensitivity: 86dB @ 1W, 1m
Nominal impedance of drive unit: 8ohm
Theoretical maximum SPL: 99dB @ 1m
170° Wide Sound Dispersion
Amplification: patented low-power consumption digital
Drivers: 2 x high-extension BMR 63mm
Connectivity: cabled USB
Power: USB port.
Speaker dimensions: 9cm x 9 cm x 9 cm