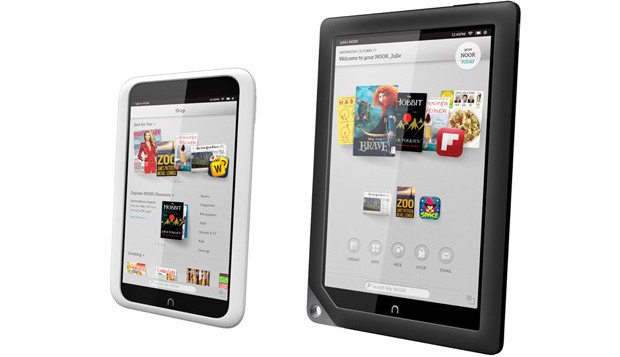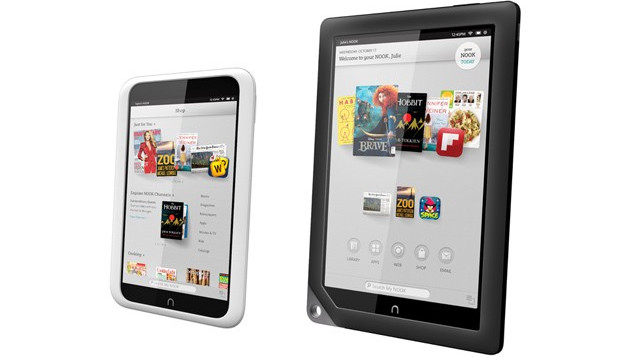 They're a well known brand in the States with over 680 bookstores across the country, but most Brits have never heard of  Barnes & Noble -but the company is hoping all that's going to change. Oh yes indeedy.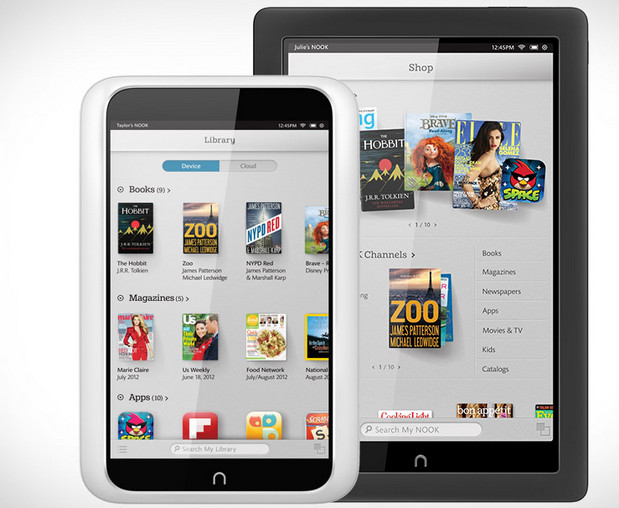 In the US, they've been locked in a titanic battle with arch-rivals Amazon for several years, with both companies tussling to manfully sew up the eBook reader market.
Barnes and Noble are now taking the fight to the UK, with the release of their new 7-inch Nook HD and 9-inch Nook HD+ budget offerings.
Nook HD
The Nook HD is affordably priced at £159 for the 8GB model and £189 for the 16GB version, with both packing a beefy 1.3GHz dual-core processor, iPad-Mini-crushing 7-inch 1440 x 900 display and handy expandable storage courtesy of a microSD slot.
The Nook HD comes in  'smoke' (that's grey to normal people) and 'snow' (yes, white) colours, and weighs 315g.
More Nookie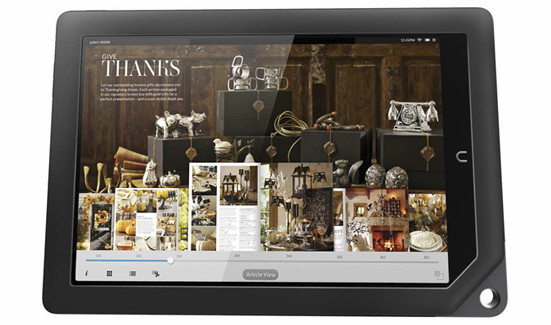 The bigger Nook HD+ serves up a 9-inch screen and comes with a full HD display, 1.5GHz dual-core processor, expandable memory via a microSD slot and weighs in at 515g.
There's more storage onboard too, with the Nook HD+ coming in 16GB (£229) and 32GB (£269) varieties.
Both the HD and HD+ come with Bluetooth, WiFi and integrated access to B&N's online Nook Store for downloading books, newspapers and magazines, with the Nook Video store offering access to films and TV shows from next month.