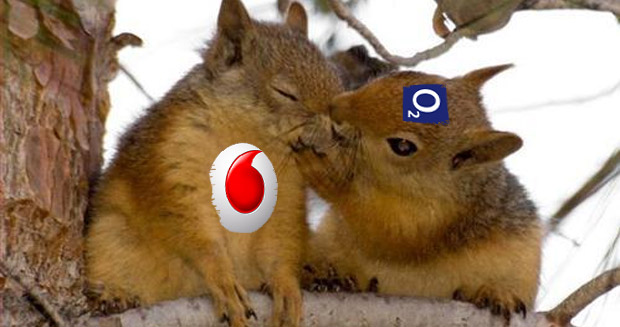 There's lots of canoodling going on between the gangs at O2 and Vodafone right now, as the big boy networks have announced that they're teaming up to combine networks and provide wider network coverage for customers.
The deal will see two of the UK's largest networks sharing 18,500 sites throughout Britain, resulting in a healthy 40% increase in site locations for each operator.
The end result of the partnership should be improved coverage for customers of both networks, but unlike last year's Orange and T-Mobile merger, the two companies will remain in full-on competition with each other.
As a result of this deal, O2 and Vodafone also say that they'll be able to deploy 4G networks faster, smashing the Ofcom target of reaching 98% of indoor 4G coverage by 2017 by a year or two.
When it comes to sorting out who does what, the two networks have simply drawn a big line down the UK, with O2 taking care of the east and Vodafone the west.
With a more efficient network, both companies should be able to make savings by decommissioning duplicate masts, with the possibility of the savings being passed on to punters. But don't hold your breath on that one.
[Via]