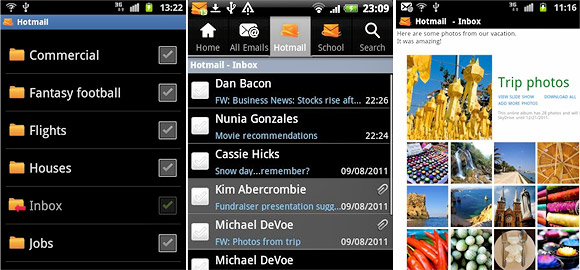 We have to say our ship left Hotmail's port many years ago, but the free email service survives in fairly robust form, boasting over 350 million users.
The Microsoft owned service – rated the most popular on the planet according to a 2010 comScore estimate – has unveiled a shiny Hotmail for Android app, which is available right now for downloading in the Market now, with the iOS5 version expected to land later today after the iPhone launch.
The Android app is certainly a fully featured offering, packing push email, synced calendar and contacts, multiple Hotmail account support and the ability to send, receive and view attachments.
Also included are advanced spam and blocking filters and folder support, with the free app available now to all devices running Android 2.1 up to 2.3.3.