'Scuse us while we dab away a nostalgic tear here at the news that Access has just released a version of the classic Palm OS Graffiti for Android OS devices.
Once enabled on your handset, Graffiti for Android will let you relive those wonderful Palm PDA text input moments, with the app offering the original Graffiti 1 character recognition system.
For old time Palm users, the Graffiti strokes should be easy to remember, with the familiar two-part silkscreen and Graffiti Help reference screen all present and correct.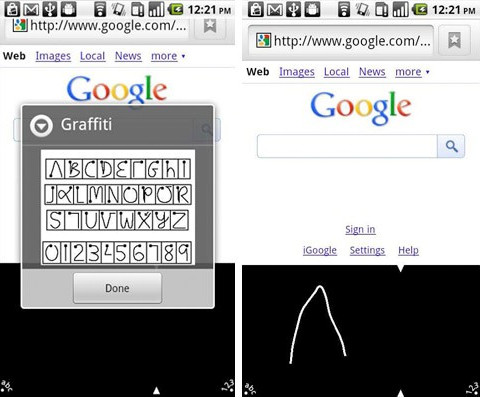 Graffiti for Android v1.02 is currently available as a free download in the Android Market, but anyone set for a bout of Palm Pilot nostalgia will need to first enable the it under Android's "Language and keyboard settings" preferences menu.
[Via]