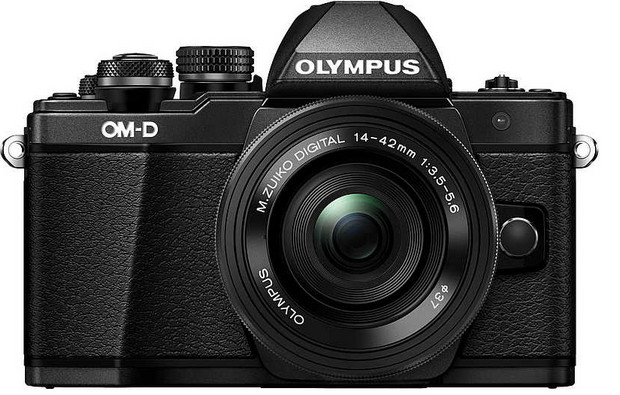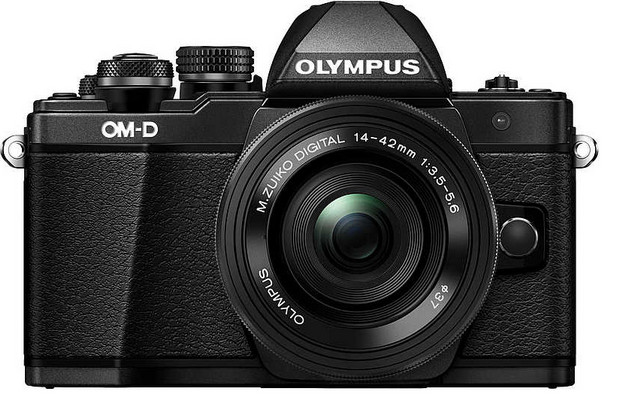 We've been big fans of the retro themed Olympus OM Micro Four Thirds range of system cameras since they were first released back in early 2012, and the company has since expanded the range with both premium and more budget-minded offerings.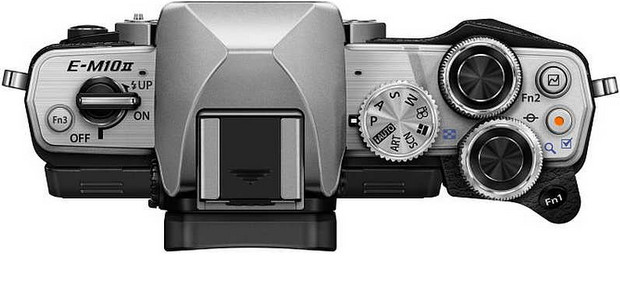 Today, Olympus has announced the upgrade to its lowest cost offering, with the new tiltable touchscreen Olympus OM-D E-M10 II packing in notable improvements over its predecessor.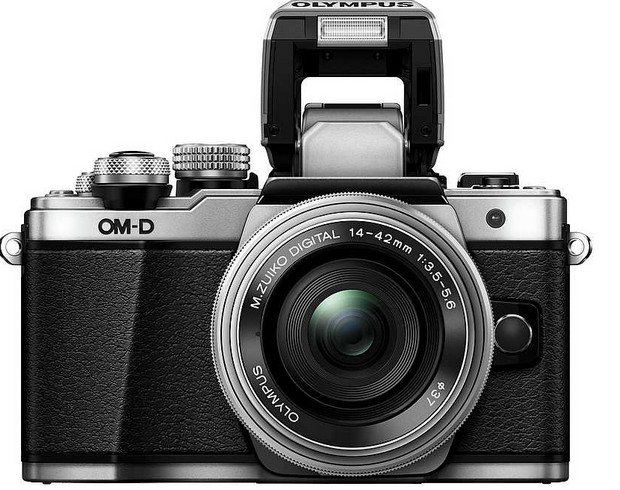 The new camera – which starts at an affordable £549.99 for the body only – offers Olympus's excellent 5-axis image stabilisation system, a brand new 4K time-lapse movie mode, and a large real-time EVF featuring a resolution of 2.36 million dots and 100% frame coverage.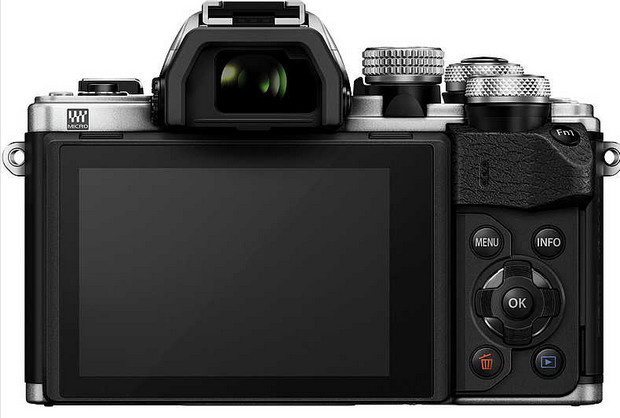 There's a silent electronic shutter with a top shutter speed of 1/16,000 sec, plus a new AF Targeting Pad feature which lets snappers select and modify the position of the AF frame by touch – even when using the eye-level viewfinder.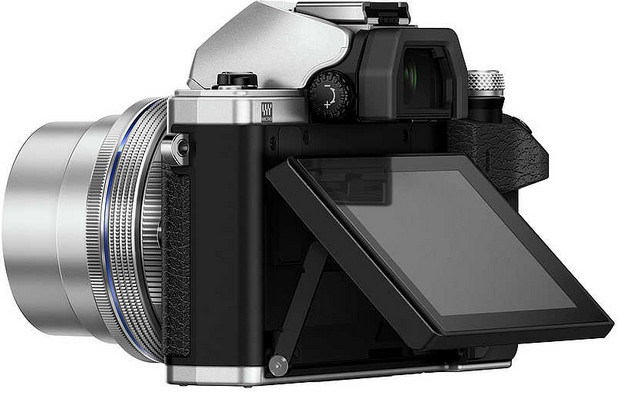 Inside the retro-styled, all-metal body is the same 16-megapixel Four Thirds sensor from the original E-M1, with the camera being equipped with a standard Micro Four Thirds lens mount.
The camera will be offered as a kit with the M.Zuiko Digital ED 14-42mm 1:3.5-5-6 EZ pancake lens for £649.99/€799.00/$799.00, while the body-only configuration will set uopi back £549.99/€599.00/$649.00.
Here's a video review:
And here's the press guff:
Olympus Press Release

All-metal E-M10 Mark II enriches OM-D's classic range

Paris/ Rungis, 08/25/2015 • Olympus spreads the 5-axis Image Stabilisation to a broader scale – Olympus has released the fifth model in its award-winning OM-D camera series. The new OM-D E-M10 Mark II system camera will appeal to aspiring hobby photographers with a taste for outstanding spontaneous photography, and a sharp eye for distinct design.

Cool and classically styled with some beautiful switches and dials, the E-M10 Mark II combines a compact all-metal body with some of the most advanced technology from its bigger brothers, the E-M1 and E-M5 Mark II.

Thanks to the 5-axis in-body Image Stabilisation it enables blur-free still and movie shooting on the move, even in low light. In addition to a large, high-definition, high-speed OLED Electronic Viewfinder, a tiltable 3-inch touchscreen and 4K time lapse movie capability, it offers image sharing and remote control via Wi-Fi using the Olympus OI.Share app on a smartphone. The compact and lightweight OM-D E-M10 Mark II is compatible with more than 40 Micro Four Thirds lenses and a large selection of optional system accessories.

The E-M10 Mark II is available in silver or black, and goes on sale in mid-September 2015, as the body-only or with a choice of lenses in a kit.

The recommended kit includes the M.ZUIKO DIGITAL ED 14-42mm 1:3.5-5-6 EZ Pancake lens and will cost €799.00. The body only is available for €599.00*. Alongside the extremely popular, lower priced E-M10 introduced in early 2014, the E-M10 Mark II is the second affordable mirrorless system camera in Olympus' award-winning OM-D series.

Design that works, and wows

The E-M10 Mark II offers genuine OM-D imaging power in a remarkably compact, lightweight and classy body, which makes it easy to carry and capture first-class stills and videos on the fly – no matter where you are or what you're wearing. For shooting with a large telephoto lens, the optional quick-release camera grip adds another reassuring element of stability.

But the latest OM-D wasn't just designed for portability. It's clearly intended as a design statement in itself. No matter which side of the camera you're standing, the eye is immediately drawn to the dials, with their glinting chrome and milled edges.

Their position on the top right of the body and their extra-tall, chunky dimensions makes them much easier to operate. Together with the retro-styled On/Off switch and the central finder, the dials and re¬assu¬ringly solid, all-metal build ensure anyone picking up the E-M10 Mark II is likely to look and feel like a serious hobby photographer.

5-axis Image Stabilisation (IS)

Good looks are nothing without performance, and the E-M10 Mark II backs up its sleek design with the striking imaging power you'd expect of Olympus' top-flight camera range, especially on the move or in low light.

This is when Olympus' celebrated 5-axis IS comes into play. It eliminates the blur caused by camera-shake in virtually any shooting situation – from shift movements with macros to angular shake with telephoto lenses, or rolling at night. 5-axis IS works irrespective of the lens attached and compensates admirably for up to four steps of shutter speed**. Even movies recorded one-handed come out blur-free.

Real-time high-definition Electronic Viewfinder (EVF)

The E-M10 Mark II has a large, high-speed, 2,360K-dots OLED EVF with an unrivalled 100% field of view, which proves invaluable for framing shots and assessing light in difficult conditions.

The EVF displays the full range of manual settings and optional effects in real time to give you full control over the impact of your adjustments. You can fine-tune the Colour Creator, Highlight, Shadow and Aspect Control, or get even more creative by applying one of 14 Art Filters and 9 Art Effects.

Tiltable touchscreen LCD

For fast and easy focus adjustment, shooting at awkward angles, or simply reviewing and selecting images to share via Wi-Fi and your smartphone, the OM-D E-M10 Mark II is equipped with a large, 3-inch touchscreen LCD with pad control – for easy, touch focussing on the LCD while using the EVF. Another highlight of the display is the fingerprint-resistant coating that keeps it free of smears that might otherwise spoil the camera's handsome looks – or a slideshow of your best shots.

Creative options, lenses and accessories

To satisfy the creative ambitions of OM-D owners, Olympus offers an ever-expanding family of accessories and more than 40 high-grade Micro Four Thirds lenses that cover the full range, from hobby to pro.

Like every new Olympus camera, the OM-D E-M10 Mark II comes with a free six-month warranty extension, on top of the statutory warranty in the country of purchase, when registered via the MyOlympus online platform.

Recommended accessories:

OM-D Messenger Leather Bag – Tailor-made for OM-D cameras and lenses, with the two-tone panache of a classic urban bag. Includes a matching shoulder strap.
Automatic lens cap LC-37C – Protects the lens when it's not in use and opens/closes automatically when you press the On/Off button, so you can shoot quicker. For the M.ZUIKO DIGITAL ED 14-42mm 1:3.5-5.6 EZ Pancake lens.
ECG-3 Grip – Makes it easier to hold the camera securely, especially when using a larger telephoto lens. The quick-release design means you can take it on and off quickly on the move.

For a full list of OM-D E-M10 Mark II features and more accessories, go to OM-D website. Product specifications are subject to change without notice.

* Availability of kits may vary per country. Prices are equivalent in other currencies.
** CIPA guideline compliant, when correction is carried out on two axes (yaw and pitch)

Links:

OM-D Website: http://www.olympus-europa.com/om-d
ZUIKO Website: http://www.olympus-europa.com/lenses
MyOlympus Website: my.olympus-consumer.com