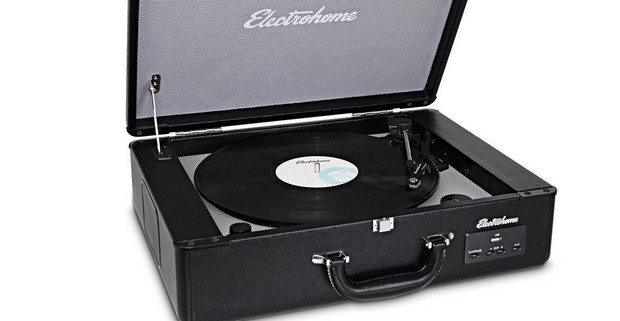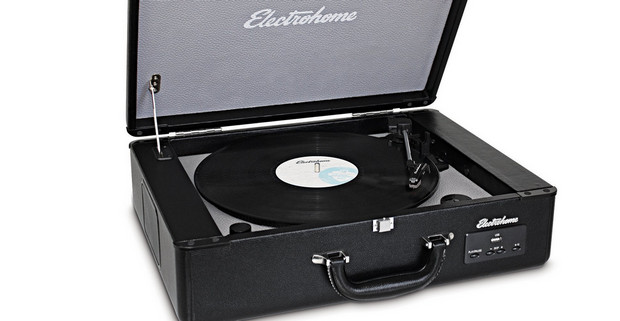 We love vinyl and we're dead chuffed to see that sales of the format are contributing to rise, despite the overwhelming dominance of cold heartless digital.
With more folks buying into the sweet black physical stuff, a market for turntables has grown, although most are either high end audiophile numbers or plasticky machines mainly designed to help you convert your vinyl to MP3 format.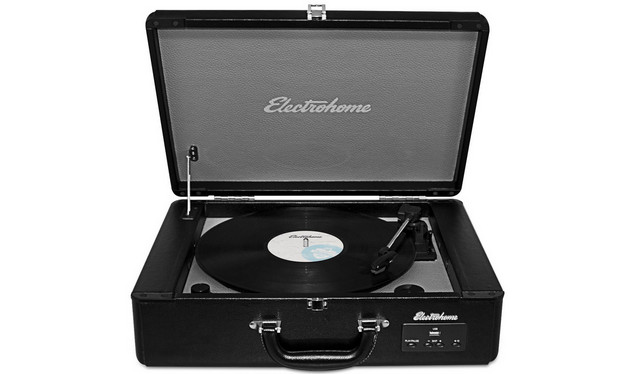 Offering an affordable middle ground is the Electrohome Archer Vinyl Record Player, a 3 speed fully automatic turntable which can play all your 7″, 10″ and 12″ vinyl treats, all packaged up in a handy portable suitcase design.
The 'fully automatic' bit means that you'll have to manually place the diamond-tipped ceramic stylus in the groove, but the arm will lift and return to its resting place when the record has finished.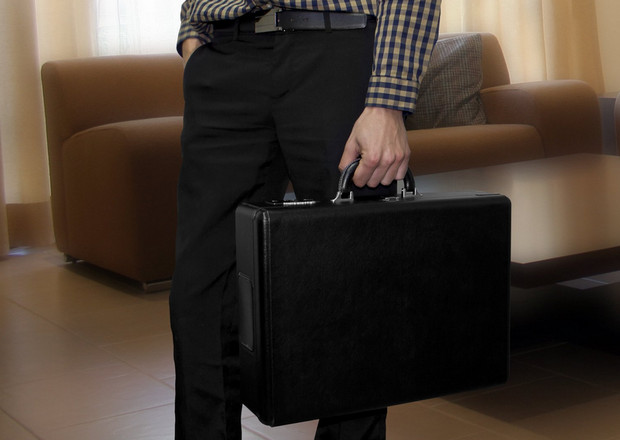 Housed in an all-wood acoustic cabinet, there's built in stereo speakers plus USB and 3.5mm inputs, so you can play back music from new-fangled devices such as smartphones and tablets.
Given the low price (it's just $99 on Amazon), we're thinking this isn't the portable machine for hi-fi buffs keen to discuss the nuances of tone arm acoustics and advanced dampening techniques, but we have to say that it does look like a lot of  fun.
It appears that this turntable isn't currently available in the UK, but for those Brits desperate to be able to strut around with a portable record player under their arm, there is the £90 Crosley Executive Briefcase Turntable which performs much the same functions.