If you're not mindful of re-mortgaging your house to get the latest copy of Adobe Photoshop, then the freebie Paint.Net application may be worth taking a look at.
The Windows-only image editor has recently been updated and now packs even more features, with support for layers, unlimited undo, special effects, and a wide variety of  handy tools for editing and tweaking your work.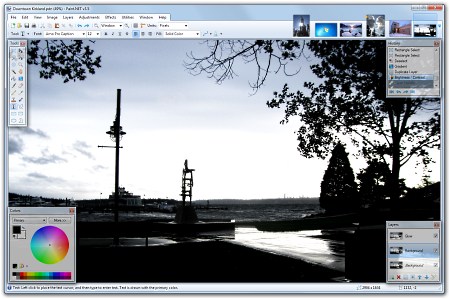 There's also simple tools for drawing shapes ( including a curve tool for drawing splines or Bezier curves), a gradient tool, Magic Wand selections, a Clone Stamp for copying or erasing portions of an image and a basic text editor. It even looks pretty good too.
Backed by an active online community providing help, tutorials, and plugins, the program was originally intended to be a free replacement for the spectacularly rubbish Microsoft Paint software that comes bundled with Windows.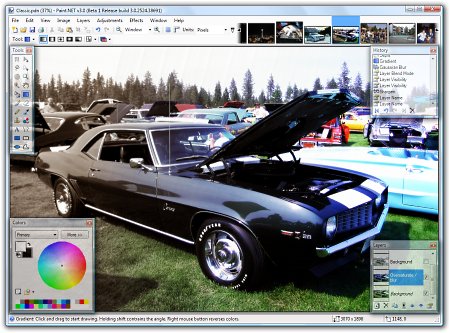 From those humble beginnings, it's grown into a simple, but capable digital photo editing package, offering an Aero Glass interface for Windows 7 or Vista users.
With a retail cost of zilch, nuppence and sweet bugger all, we reckon it's well worth a download: grab it for free from here: Paint.net.