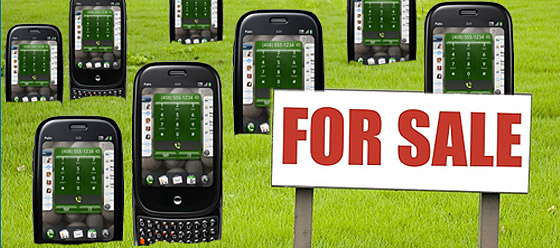 The rumours have been circulating for an eternity, but Bloomberg is now reporting that Palm is putting itself up for sale.
With inside information claimed to have come from "three people familiar with the situation," Palm is reportedly working with Goldman Sachs and Qatalyst Partners to find a suitably buyer.
As we reported earlier, both Taiwan's HTC  and China's Lenovo have both been linked with takeover bids, and are supposedly now considering making offers.
Bids are expected as early as this week with Palm's stocks no doubt continuing their rumour-fuelled rollercoaster ride.
Naturally, all interested parties are keeping Mum at the moment, but it would appear that Palm's days as a go-it-alone independent concern may be over soon.
We expect news to change fast on this story, so we'll keep you posted.