Adobe's industry standard Creative Suite 5 is now officially available for pre-order, serving up all the tools that an aspiring graphics creative could possibly need at a price that few can afford.
Packing shiny new versions of Photoshop, Illustrator, InDesign, Premiere Pro and Dreamweaver, the Adobe Creative Suite 5 suite also introduces Flash Player 10.1 and Adobe AIR 2, claimed to be, "optimised for high performance on mobile screens and designed to take advantage of native device capabilities for a richer, more immersive user experience."
Here's a ludicrously enthusiastic Photoshop preview:
New features
On top of the Creative Suite's already awesome feature set,  Adobe has slammed in a feast of new treats including:
Truer Edge technology in Photoshop CS5 Extended offers improved edge detecting technology and masking results in less time. Photoshop CS5 Extended also lets users remove an image element and immediately replace the missing pixels with Content-Aware Fill.
InDesign CS5 powers the transition to digital publishing with new interactive documents and enhanced eReader device support.
Native 64-bit support in Photoshop, Adobe Premiere Pro and After Effects enables customers to work more fluidly on high resolution projects.
New Text Layout Framework in Flash Professional CS5 provides professional-level typography capabilities with functions like kerning, ligatures, tracking, leading, threaded text block and multiple columns.
New stroke options in Illustrator CS5 allow users to create strokes of variable widths and precisely adjust the width at any point along the stroke.
The NVIDIA GPU accelerated Adobe Mercury Playback Engine allows Adobe Premiere Pro CS5 users to open projects faster, refine effects-rich HD sequences in real time and play back complex projects without rendering.
The new Roto Brush tool in After Effects helps users save time by isolating moving foreground elements in a fraction of the normal time.
Dreamweaver CS5 now supports popular content management systems Drupal, Joomla! and WordPress, allowing designers to get accurate views of dynamic Web content from within Dreamweaver.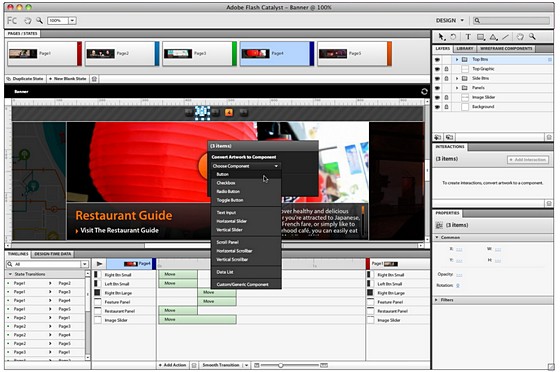 New CS5 Flash interface.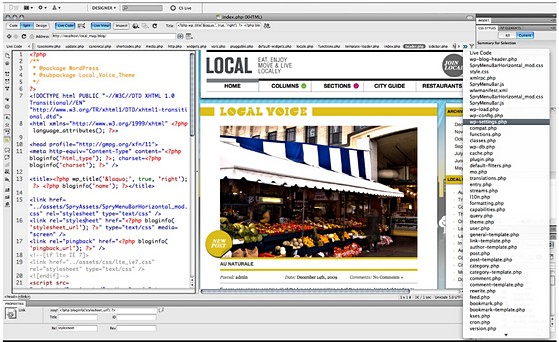 Dreamweaver CS5.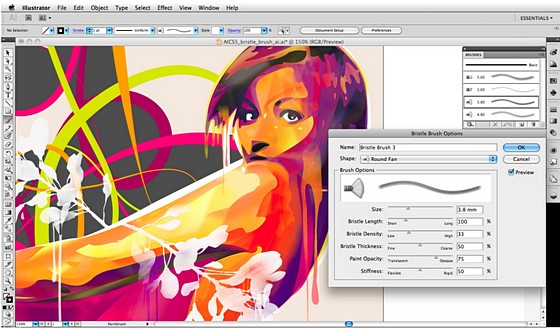 Illustrator CS5.
How much? Lumme!
Pricing is, as usual, scoring highly on the "Eeek! OMG! How much?!" scale, with Adobe offering these "estimated street price":
* Adobe Creative Suite 5 Master Collection is expected to be US$2599
* Adobe Creative Suite 5 Design Premium is expected to be US$1899
* Adobe Creative Suite 5 Design Standard is expected to be US$1299
* Adobe Creative Suite 5 Web Premium is expected to be US$1799
* Adobe Creative Suite 5 Production Premium is expected to be US$1699
[Adobe Press release]