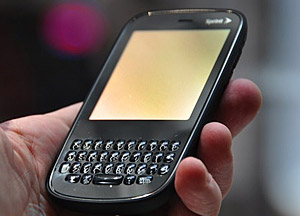 Palm has announced that their new Palm Pixi handset will be released in the US on the Sprint network  Nov. 15.
Retailing for $99.99 on a two-year service agreement (after rebates), the Pixi is the second Palm phone to feature the innovative webOS operating system.
The super-slim handset is a cut-down version of the Pre with no Wi-Fi, a slightly smaller screen, and a slightly slower processor, but we're very much warming to its form factor: in fact, if they'd bolted on Wi-Fi, we'd probably prefer this to the Pre.
Kevin Packingham, senior vice president of Product Development at Sprint was keen to get hyperbolin':
Simply put, this phone is fun and easy to use; with its multi-touch screen and full QWERTY keyboard, it's a great device for messaging and social networking at a price everyone can enjoy, and delivers so many of the great features people love about Palm Pre in a fantastic new form factor, making it a huge hit for consumers.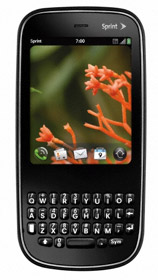 Like its bigger brother, the Palm Pixi offers lashings of full fat full multi-tasking goodness via a 'deck of cards' paradigm, backed by a gesture area for navigation.
There's also the familiar linked contacts, layered calendars, combined messaging seen in the Pre and a new Facebook application.
The Pixi is also compatible with the Touchstone charging dock – which we've grown to become rather fond of – and Palm are offering a selection of limited edition back covers.
Once again, there's ne'er a whisper from Palm as to when us Euro-types may indulge in some Pixi action of our own, but if the wait is anything as long as the one for the Pre, don't go holding your breath.