After a Herculean wait, O2 and Palm have finally announced 16th October as the launch date for their eagerly awaited Palm Pre handset in the UK.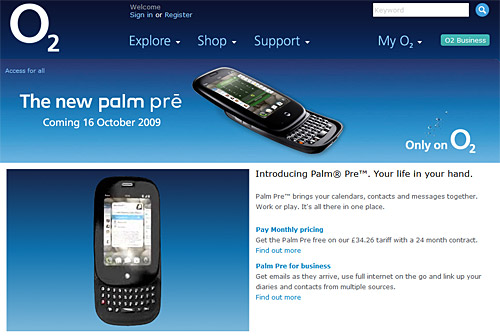 From that date, the phone can be ordered directly from O2 or at stores like  the Carphone Warehouse and Phones4U, or bought online from the O2 shop at www.o2.co.uk/shop.
The pricing mirrors that of the older iPhone 3G 8GB, with the the Pre starting at free for punters diving headlong into a 24-month contract or for the well heeled able to fork out £44.05 or £73.41 per month on 18-month contracts.
There's two other 18 month contracts available:
Handset £96.89, £29.38/month, 75 minutes talk time and 125 texts,
Handset: £96.89, £34.26/month, 600 minutes talk time and 500 texts.
All customers will receive unlimited UK data browsing over O2's HSDPA network and unlimited access to 7,500 Wi-Fi hotspots through both The Cloud and BT Openzone's networks.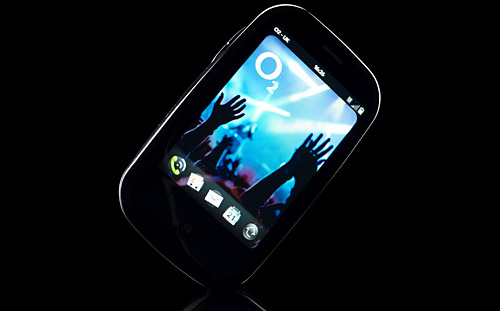 The innovative Palm Touchstone Charging Dock, which uses inductive technology to charge the handset without the need to plug in a pesky cable, will also be made available in a bundle including the Touchstone and necessary phone back for £44.11.
O2 are also offering the Pre on current business tariffs as a monthly bolt on, with the device costing nowt to account holders on all business tariffs from £30.91 on a 24 or 36-month contracts.
The business contract offers unlimited calls to ten landlines, shareable minutes and texts between users plus multi-user billing and activation and free, 24×7 access to business customer care specialists.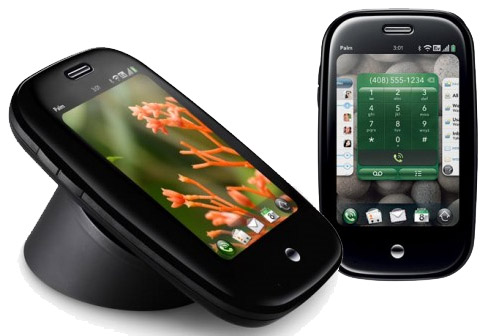 We're really stoked to see the Palm heading our way. It's already proved itself to be a viable alternative to the iPhone in the States (and was lauded as the 'Hottest Gadget of the Year' by T3 mag), and we're looking forward to dumping our Android G1 for the smooth lines of the Pre.
Palm's new app store is also expected to go online today, and there's been encouraging news of the company being inundated with submissions.
Read our Palm Pre hands on review.