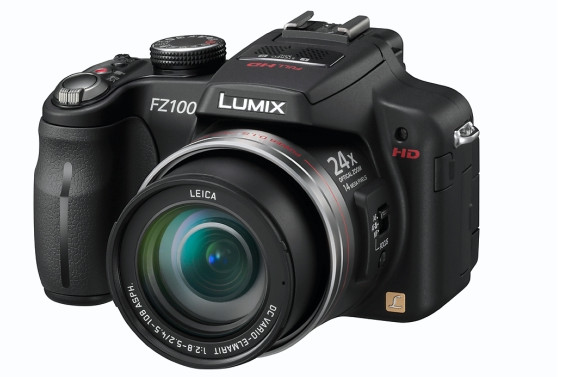 To capture those summer holiday moments, you can't go wrong with a decent super-zoom camera and in our eyes, you won't find a better mix of features, high quality optics and all round performance than the Panasonic Lumix DMC-FZ100.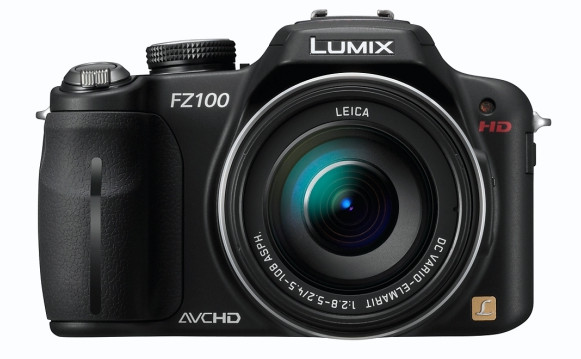 Not the cheapest, but probably the best all-rounder
Currently retailing for around £335/$430, it's certainly not the cheapest superzoom about, but we feel the extra investment is worth it, with the 14.1MP hybrid camera being perfect for both casual snappers and enthusiasts wanting a bit more control over their exposures.
The build quality is very good, and although you'd need Fatty Arbuckle-sized trousers to fit this camera in your pocket, it's still portable enough to carry around all day.
Mahoosive zoom
The super-zoom serves up a hefty wide-angle 24x f/2.8 – f/5.2 zoom lens (35mm camera equivalent: 25-600mm), backed by Panasonic's Venus Engine FHD processor and the Power O.I.S (Optical Image Stabilisation) anti-shake system.
The camera can rattle off  11fps continuous shooting at full image resolution, as well as provide HD 1080i movie recording in AVCHD format at 30fps.
Manual and auto a-go-go
With a control interface blending elements of both SLR and a compact camera, the FRZ100 comes with a large mode dial on the top panel serving up a slew of scene modes, auto settings, a full range of manual exposure controls and Panasonic's excellent iAuto setting .
Menu selection and navigation is taken care of via a conventional D-pad next to the monitor on the rear, with a dSLR style wheel above offering speedy tweaks to exposure adjustments etc.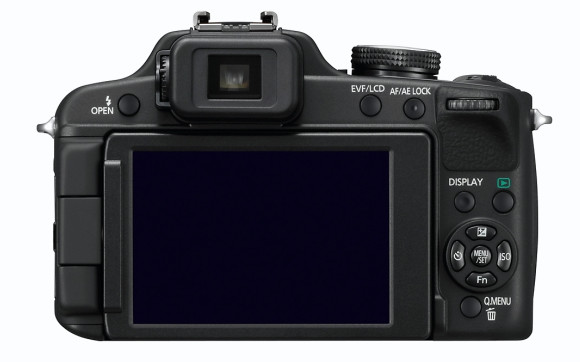 Decent video
The generous 3.0-inch articulated LCD monitor offers 460,000-dot resolution, and the FZ100's video credentials are enhanced with a dedicated recording button and twin microphones mounted on top of the flash housing.
The video mode is pretty polished too, with both autofocus and the optical zoom accessible while recording, plus optical image stabilisation to hold back the wobblies.
The camera is a tad noisy though, so your recording of a field mouse squeaking in the far distance may end up being dominated by the motor whirr.
Image quality
What sets this camera above many rivals is the still image quality, with the 1/2.33 inch, 14 megapixel MOS sensor producing sharp, well exposed noise-free images at ISO 100-200, with only small amounts of colour desaturation and noise starting to appear at starting at ISO 400.
Naturally, things get progressively noisier from there on in, although ISO 800 – and, at a push ISO 1600-  remains usable for small prints.
Chromatic aberrations were well handled and the pop up flash worked better than most – and of course, having a built-in hotshoe means external flash guns can be bolted on for more serious low light work.
The anti-shake also impressed, and special note goes to the macro performance, which let us get as close as 1 cm away from the subject.
Straight out of the camera, the photos were crisp and well exposed, although perhaps a little soft at the default sharpening setting (you can change this in-camera).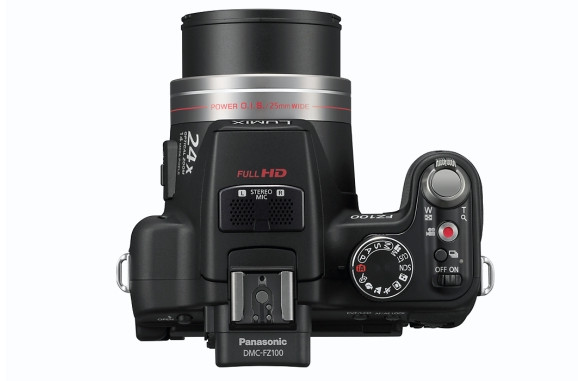 Conclusion
Packing a host of high end features backed by simple-but-smart auto modes, the Lumix DMC-FZ100 is a very tempting package indeed.
Sporting an almighty 24x zoom lens, with JPEG and RAW support, 11fps burst shooting, full HD 1080p movie recording, a handy articulated screen and loads of physical controls, the DMC-FZ100 is a hugely capable camera and a perfect travel companion.
Although it's priced dangerously close to budget dSLR territory at around £335/$430, we feel that the Panasonic Lumix DMC-FZ100 provides a great all round package, offering great  still and video performance for a good price.
Panasonic Lumix DMC-FZ100 Ratings:

 – Build


 – Design


 – Features


 – Value for money


 – Overall
Buy the Lumix FZ100 14.1MP Digital Camera on Amazon here.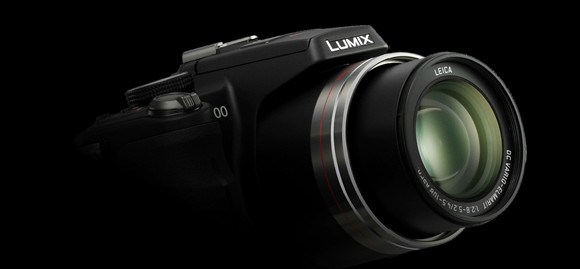 Full specs:
Dimensions
Dimensions (W x H x D)
124.3 x 81.2 x 95.2 mm / (4.89 x 3.20 x 3.74 in )
Weight
Approx. 540g with Battery and SD Memory Card (1.19 lb) / Approx. 496g without Battery and SD Memory Card (1.09 lb)
Optics
Camera Effective Pixels
14.1 Megapixels MOS
Sensor Size / Total Pixels / Filter
1/2.33-type / 15.1 Total Megapixels / Primary Color Filter
Aperture
F2.8 – 5.2 / Multistage Iris Diaphragm (F2.8 – 8 (W) / F5.2 – 8 (T)) / (F2.8 – 11 (W) / F5.2 – 11 (T) in movie recording )
Optical Zoom
24x
Focal Length
f=4.5-108mm (25-600mm in 35mm equiv.) / (31-735mm in 35mm equiv. in movie recording)
Extra Optical Zoom (EZ)
28.4x (4:3 / 10M), 33.8x (4:3 / 7M), 40.5x (4:3 / 5M), 50.6x (under 3M)
Intelligent Zoom
32x
Lens
LEICA DC VARIO-ELMARIT / 14 elements in 10 groups / (2 Aspherical Lenses / 3 Aspherical surfaces / 3 ED Lenses)
2-Speed Zoom
Yes
Optical Image Stabilizer
POWER O.I.S. (Off / Auto / Mode1 / Mode2)
Conversion lens Compatibility
Yes
Digital Zoom
4x / ( Max. 96.0 x combined with Optical Zoom without Extra Optical Zoom ) / (Max. 202 x combined with Extra Optical Zoom)
Focusing Area
Normal: Wide 30 cm – infinity / Tele 200 cm – infinity / Macro AF / MF / Intelligent AUTO: Wide 1 cm – infinity / Tele 100cm – infinity
Focus Range Display
Yes
AF Assist Lamp
Yes
Focus
Normal / Macro, Quick AF On/Off (On in Intelligent Auto), Continuous AF On/Off / AF/MF Switchable, Manual Focus(Jog Dial and cursor key button), One Shot AF, AF Area Select, AF Tracking
AF Metering
Face / AF Tracking / Multi (23pt) / 1pt (flexible / scalable)
Shutter Speed
Still: 60 – 1/2000 sec / Movie Mode : 1/30 – 1/20,000 sec (1/8 – 1/20,000 sec on MF operation on Creative Movie mode) / Starry Sky Mode : 15, 30, 60sec.
Shutter Interval
approx. 0.4 sec
Viewfinder
0.20″ Color EVF (201.6K Pixels equiv.), Field of View : approx. 100%, Lens 19.6x
Recording

Face Recognition
Photo
Optical Image Stabilizer
Photo & Movie
Intelligent ISO Control
Photo
Face Detection
Photo & Movie
Intelligent Scene Selector
Photo (Portrait, Scenery, Night Portrait, Night Scenery, Sunset, Macro) & Movie (Portrait, Scenery, Low Light, Macro)
Intelligent Exposure
Photo & Movie
AF Tracking
Photo
Motion Deblur mode
Yes
Digital Red Eye Correction (Red-Eye Removal)
Photo
Intelligent Resolution Technology
Photo & Movie
File Format
Still Image: JPEG(DCF/Exif2.3) / Motion picture: AVCHD, QuickTime Motion JPEG
AVCHD Lite REC
NTSC / PAL (Depends on Region)
Mode Switch
[Playback] button
One-Touch Movie Button
Yes
Recording mode (Mode Dial / Mode Button)
Intelligent AUTO, P(Program) mode, A(Aperture Priority) mode, S(Shutter Priority) mode, M(Manual) mode, Creative Movie mode, My Color mode, Portrait mode, Scenery mode, Sports mode, Night Portrait mode, Close-up mode, Scene mode, Custom
Still Image Scene Mode
Panorama Assist, Party, Candle Light, Baby1, Baby2, Pet, Sunset, High Sensitivity, Flash Burst, Panning, Starry Sky, Fireworks, Beach, Snow, Aerial Photo, Photo Frame, High Speed Movie
Advanced Scene Mode
Portrait mode : Normal, Soft Skin, Outdoor, Indoor, Creative / Scenery mode : Normal, Nature, Architecture, Creative / Sports mode : Normal, Outdoor, Indoor, Creative / Close-up : Flower, Food, Objects, Creative / Night Portrait : Night Portrait, Night Scenery, Illuminations, Creative
Movie Scene Mode
Portrait, Soft Skin, Self-Portrait, Scenery, Low Light, Food, Party, Candle Light, Sunset, Beach, Snow, High Sensitivity, High Speed Movie / (Activated by selecting Still Picture Scene Mode then pressing movie button. Still Picture Scene Modes without corresponding Movie Scene Mode is recorded in Normal Mode)
Continuous Shooting Mode
Full-Resolution Image, 11 frames/sec Max. 15 images / High-speed Burst Shooting: max. 60 frames/sec (recorded in 2.5M for 4:3, 3M for 3:2, 3.5M for 16:9, 2M for 1:1)
Flash Burst Continuous Shooting Mode
Max. 5 images (Standard mode)
Motion Picture Recording
[4:3] VGA: 640 x 480 pixels, 30fps (Motion JPEG) QVGA: 320 x 240 pixels, 30 fps (Motion JPEG) / [16:9]WVGA: 848 x 480 pixels, 30 fps (Motion JPEG) / [HD Movie]1920×1080 pixels,NTSC Mode: NTSC model: 60i / PAL model: 50i (AVCHD, FSH: 17Mbps / FH:13Mbps ) / 1280×720 pixels, NTSC Mode: NTSC model: 60p / PAL model: 50p (AVCHD Lite, SH: 17Mbps / H:13Mbps ) / 30fps (Motion JPEG)
AVCHD or AVCHD Lite with picture quality set to [FSH or SH] (Continuous recordable time)
approx.110 min (FSH), 130 min (SH)
MOTION JPEG with picture quality set to [HD] (Continuous recordable time)
approx. 160 min
AVCHD or AVCHD Lite with picture quality set to [FSH or SH] (Actual recordable time)
approx.60 min (FSH), 70 min (SH)
MOTION JPEG with picture quality set to [HD] (Actual recordable time)
approx.90 min
Exposure
Program AE, Aperture Priority AE, Shutter Priority AE, Manual, Program Shift(Program AE mode)
Exposure Compensation
1/3 EV step, +/-3 EV
Backlight Compensation
Yes (only in Intelligent AUTO mode)
Auto (AE) Bracketing
+/- 1/3 EV ~3EV step, 3 frames
Light Metering
Intelligent Multiple / Center Weighted / Spot
ISO Sensitivity
Auto / i.ISO / 100 / 200 / 400 / 800 / 1600 / High Sensitivity (ISO 1600-6400)
Max Auto ISO Setting
Yes
Aspect Ratio
4:3 / 3:2 / 16:9 / 1:1
Still Picture Recording
[4:3]4320×3240(14M) / 3648×2736(10M) / 3072×2304(7M) / 2560×1920(5M) / 2048X1536(3M) / 640X480(0.3M) / [3:2]4320×2880 (12.5M) / 3648×2432 (9M) / 3072×2048 (6M) / 2560×1712 (4.5M) / 2048×1360 (2.5M) / 640×424 (0.3M) / [16:9]4320×2432 (10.5M) / 3648×2056 (7.5M) / 3072×1728 (5.5M) / 2560×1440 (3.5M) / 1920×1080 (2M) / 640×360 (0.2M) / [1:1] 3232×3232 (10.5M) / 2736×2736 (7.5M) / 2304×2304 (5.5M) / 1920×1920 (3.5M) / 1536×1536 (2.5M)/ 480×480 (0.2M)
Image Quality
Fine / Standard / RAW+Fine / RAW+Standard / RAW
White Balance
Auto / Daylight / Cloudy / Shade / Flash / Halogen / Color Temperature / White Set 1 / White Set 2 / (Selectable at Normal Portrait, Soft Skin, Creative Portrait, Normal Sports, Creative Sports, Objects Close-up, Creative Close-up, Baby, Pet, High Sensitivity, Panorama Assist mode) / White Balance Adjustment (2-axis adjustable, ±9steps each, Blue/Amber and Magenta/Green bias)
Quick Menu
Yes
Color Mode / Color Effect
(Film Mode) Standard / Dynamic / Nature / Smooth / Vibrant / Nostalgic / Standard B&W / Dynamic B&W / Smooth B&W / My Film 1, 2 / Multi Film / (My Color Mode) Expressive /Retro / Pure / Elegant / Monochrome / High Dynamic / Dynamic Art / Dynamic B&W / Silhouette / Pinhole / Film Grain / Custom / Happy (only in iA mode) / *Film Mode and My Color Mode are working for movie recording, also.
Picture Adjustment
Contrast ±2steps / Sharpness ±2steps / Saturation ±2steps / Noise Reduction ±2steps / (can be adjusted in Film Mode)
Real-time histogram
Yes
Composition Guide line
Yes (2 pattern)
Auto Review
1sec, 2sec, Hold, OFF
Easy Zoom / Zoom Resume
No / Yes
Optical Zoom in Motion Picture
Yes
Macro Zoom
No
Orientation Detector
Yes
Scene Mode Help Screen
Yes
Self Timer
2sec / 10sec / 10sec[3 pictures]
Focus Icon Select
Yes (in Face Recognition only)
Playback

Playback Mode
Normal Playback, Slideshow, Category Playback, Calendar Playback, Mode Playback, Favorites Playback
Thumbnails / Zoomed Playback
12,30-thumbnails / Max 16x
Calendar Display / Dual-Image Playback
Yes / No
Set Favorites / Rotate Image
Yes / No
Playback Motion Picture
Yes ( AVCHD / Motion JPEG)
Slideshow Mode
All / Still Images Only / Motion Picture Only / Category / Favorites / BGM Effect (Natural / Slow / Swing / Urban / OFF)
Show Histogram
Yes
Show Highlights
Yes
Delete Image
Single / Multi / All / All except Favorites
DPOF Print Setting / Set Protection
Yes / Yes
Resize / Cropping / Aspect Conv. / Leveling
Yes / Yes / No / Yes
Copy / Title Edit / Text Stamp
Yes / Yes / Yes
Cut Animation
Yes
Video Divide
Yes
Face Recognition Edit
Yes
PictBridge Support
Single / Multi / All / Favorites / DPOF
Setup

OSD language
Japanese, English, German, French, Italian, Spanish
Movie REC Guide
Yes
Wind-Cut in Motion Picture
Yes
Travel Date / World Time
Yes / Yes
Others

LCD Monitor
7.5cm (3.0″) Free-Angle TFT Screen LCD Display (460K dots), AR Coating / Field of View : approx. 100% Wide Viewing Angle / AUTO Power LCD mode, Power LCD mode
Touch Panel
No
Built-in-Flash
Auto, Auto/Red-eye Reduction, Forced On, Slow Sync./Red-eye Reduction, Forced Off, Flash Synchro; 1st / 2nd / 0.3 – 9.5m (Wide/ISO Auto), 1.0 – 5.1m (Tele/ISO Auto)
External Flash
Yes
Recording Media
Built-in Memory, SD Memory Card, SDHC Memory Card, SDXC Memory Card
Built-in-Memory
Approx. 40MB
Microphone / Speaker
Stereo / Yes
Interface
AV Output (NTSC/PAL, NTSC), mini HDMI, USB2.0 High speed
Viera Link
Yes
HDMI output
Video: Auto / 1080i / 720p / 480p(576p for PAL) / Audio: Stereo
Power
ID-Security Li-ion Battery Pack (7.2V, Minimum: 895mAh) (Included) / AC Adaptor (Input: 110-240V AC) (Optional)
Battery life (approx.)
410 pictures (CIPA Standard)
Included Software
PHOTOfunSTUDIO 5.2 HD Edition, / SILKYPIX Developer Studio 3.1 SE, / QuickTime / Adobe Reader
Standard Accessories
Battery Charger, Battery Pack, AV Cable, / USB Cable, Shoulder Strap, CD-ROM, Lens hood, / Lens cap, Lens cap string