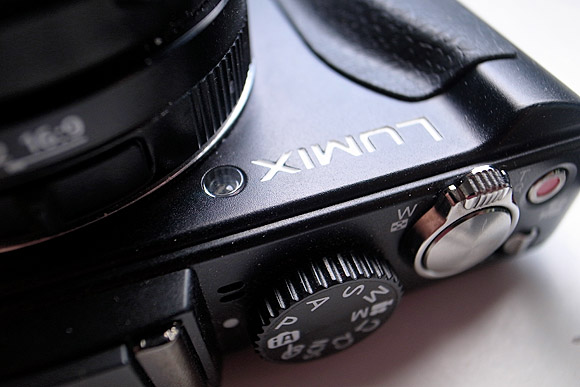 Part 2: Handling, controls and build
The build quality of the LX5 remains as robust and as high quality as its predecessor, with the updated model sporting an improved rubberised grip and exuding the kind of old school charm that should keep vintage snappers happy.

There's been a few other updates: the top plate now sports a video record button, and the joystick has been replaced by a dSLR-style clickable scroll wheel, which gives quick access to various exposure options and settings.
We had grown rather partial to the joystick on our LX3 but after a brief period of adjustment we found the new method just as useful.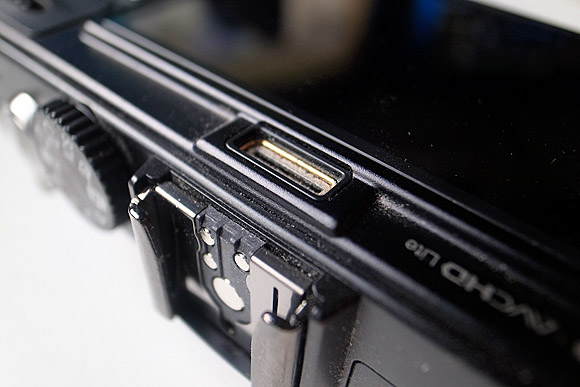 Lurking under the hotshoe plate is a port for attaching Panasonic's DMW-LVF1 electronic viewfinder.
If you're not using the EVF, you can attach any of the current range of Panasonic flashguns, although you're going to look a bit daft if you stick their large top of the range number on the little LX5.
Physical controls
Below the scroll wheel is the traditional collection of buttons for selecting functions like AF/AE lock, playback, delete, menu, self timer and ISO settings, while along the top plate is the shutter release control surrounded by a the wideangle/tele zoom, on/off switch and large mode select dial and flash pop up switch.
Around the lens barrel is a switch for changing file formats and focus modes. Annoyingly, the LX5 comes with an easily lost lens cap – something we had a bit of a rant about here – but that problem has been fixed with the superb JJC lens cap which we can't recommend highly enough.
Viewfinder and EVF
The 3 inch 460k dot LCD of the LX5 was bright and sharp with good viewing angles and we had no problem seeing what was going on in bright sunlight.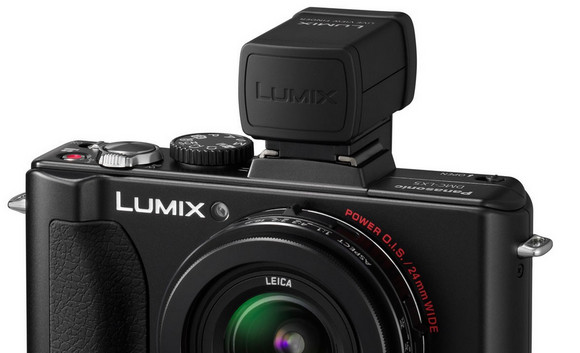 As previously stated, Panasonic's DMW-LVF1 electronic viewfinder plugs into the hotshoe and the small port underneath and provides another option for framing pictures.
The quality of the EVF is reasonable enough (but nowhere near as good as an optical viewfinder), although we suspect many users will be happy just using the large LCD screen.
Old Tea Rooms, Museum Street, London WC2. ISO 400, f2, 1/60s, 24mm.
There's also an optional optical viewfinder available showing a 24mm field of view, priced the same as the electronic one which seems a bit high.
One minor grumble is the rather average image quality when reviewing images on the LCD screen may make you think your photos aren't as good as they might be, so be sure to withhold judgement before examining them on your computer monitor.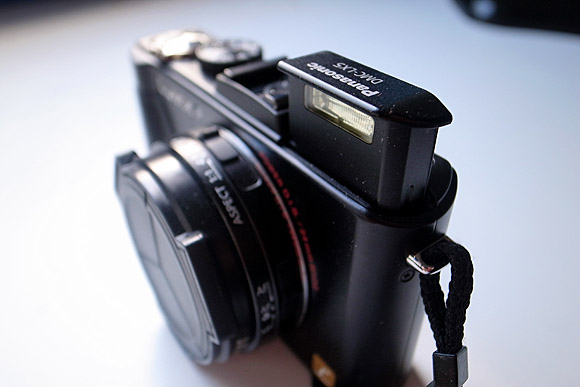 Metering and exposure
The LX5 offers three metering modes – Intelligent multiple / Centre Weighted / Spot – although even compulsive fiddlers like us found the intelligent mode to be good enough for almost all our shots, perhaps with a quick bit of exposure compensation for the trickier scenes.
Keying in exposure compensation is also wonderfully simple: just push in the control dial and turn it left or right to adjust the values, and there's also options to adjust contrast, sharpness, saturation and noise reduction by +/- two steps.
Lice Sex Shop and other West End scenes, ISO 80, f2.8, 1/1250s, Program mode, -1/3rd exp.
Autofocus
Panasonic's Sonic Speed AF system is billed as including numerous re-engineering enhancements, including a "higher-speed actuator, optimized algorithms and parallel software processing," whatever that means.
Offering AF Tracking for moving subjects, Multi (23-area) for general shooting and 1-area (flexible / scalable) focussing, in practice, we found the LX5 to be an excellent performer, quickly and accurately focussung in both bright and low light.
There's also a manual mode with a magnified view for absolutely critical focussing. It's a little fiddly in use, but certainly usable.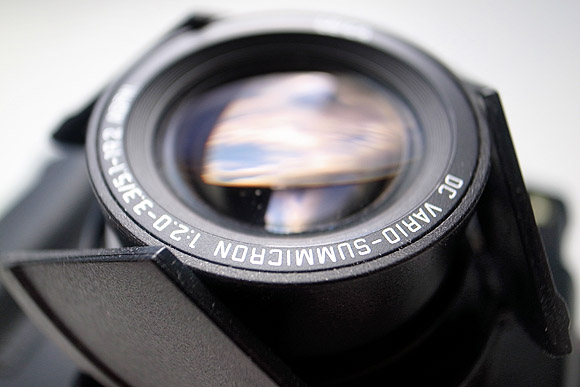 It knows who you are
The LX5 inherits the same facial recognition systen as the GF-1 which let's you 'teach' the camera to recognise up friends so that they will be prioritised in a group shot. It's kinda fun – and, perhaps, a little creepy – but we can see how it might be useful although we turned it off once the novely had worn off.
Click on for Part Three: Image quality and Verdict