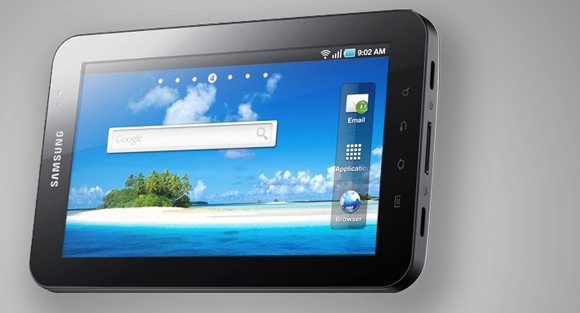 The price point still isn't cheap enough to get us reaching for our cuts-ravaged wallets, but if you're on the look out for a new Samsung Galaxy Tab Android tablet, PC World are offering the cheapest deal we've seen so far.
The retailer – not one of our favourites, it has to be said – is advertising the 16GB tablet for £499.00, and for that you get a 7-inch screen running a 1024 x 600 resolution, 1GHz Hummingbird processor, microSD slot expansion, WiFi, headphone output, and Bluetooth, all running on the latest Android 2.2 OS.
It's worth noting that you can't just rock up into your nearest PC World store, slam a monkey* on the counter and expect a shiny new tablet in exchange.
Instead, the company, in their infinite wisdom, positively insist that you purchase the tablet online and then go to your local store to pick it up.
[PC World]
(*we're not suggesting that you take a primate into PC World. 'Monkey' is Cockney rhyming slang for 500 nicker/quid/pound).