Philips have teamed with international DJ legend Armin van Buuren to create the A5-PRO professional DJ headphones, which they claim are the 'ultimate DJ headphones.'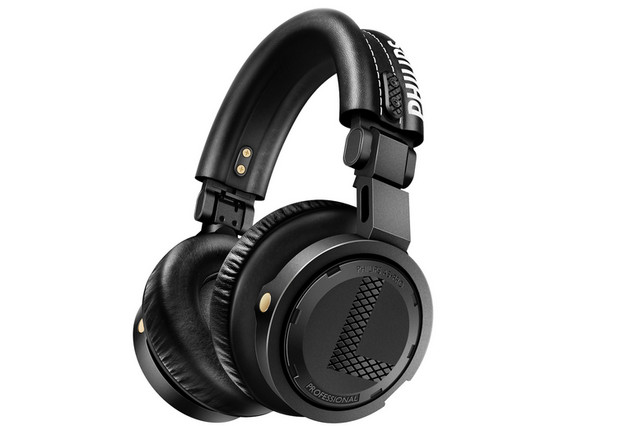 Launched at a swishy private do in Miami, the headphones were specifically designed by Armin to suit his needs, with the resulting Philips A5-PRO design targeted at 'serious DJ professionals'.  But not happy ones, perhaps.
The headphones certainly look the part, combining a tough aluminium close-backed design with 50mm high-definition neodymium drivers serving up high quality low-frequency sounds.
Engineered for 3500mW high power handling, the headphones offer 'unparalleled sound insulation,' courtesy of replaceable bayonet mount cushions which are are available in three sizes.
Good sound isolation is essential for DJs and even  more so for sound engineers who need to be able to hear each instrument clearly when mixing.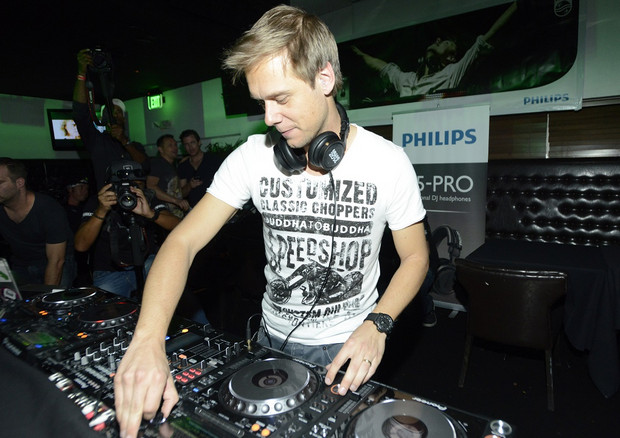 "Philips believed in my idea for the A5-PRO and I believed in the idea Philips had", adds Armin. "I wanted to develop headphones that have easily replaceable parts and that you can stylize: comfortable, with great sound, and durable,", says Armin van Buuren. 
With its dual-sided locking cable units, replaceable ear-cushions, 90 degree swivel ear shells, genuine leather headband, detachable coil cable and compact folding design, this certainly looks to be a useful tool for DJs, although our own experience have seen many self styled 'pro' DJ headphones fail to pass the test of life on the road.
We've asked Philips for a review model so hope to be able to test them out at our own club.
Pricing and availability is yet to be announced, but here's a break down of the Philips A5-PRO key features:
50mm high-definition neodymium drivers
3500mW max high power handling
Acoustic close back architecture
Dual sided locking cable inputs
Come with replaceable cushions 93mm soft isolating ear-cushions
Also available: replaceable 80mm on-ear cushions for on the go*
Also available: replaceable 110mm over the ear studio cushion*
90 degree swivel ear-shell
Ultra compact folding design
Genuine leather headband, with soft inner cushion
Detachable coil cable
Detailed tech and acoustic specs