Radiohead are a band that like to do things differently, and they're continuing that tradition with the forthcoming release of their new 'The King Of Limbs' album.
Previously hitting the headlights for inviting fans to 'pay what you want' for their hugely successful 'In Rainbows' album, their latest release will be available in four versions; an MP3 download for £6, WAV download for £9 and as a 'Newspaper Album' in MP3 and WAV flavours, prices at £30 and £33 respectively.
The pricier newspaper edition include two 10″ vinyl records (huzzah!) plus a ton of intriguing-sounding artwork.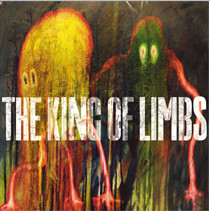 Here's how it's advertised on their site:
Radiohead's new record, The King Of Limbs, is presented here as the world's first* Newspaper Album, comprising:

Two clear 10″ vinyl records in a purpose-built record sleeve.
A compact disc.
Many large sheets of artwork, 625 tiny pieces of artwork and a full-colour piece of oxo-degradeable plastic to hold it all together.
The Newspaper Album comes with a digital download that is compatible with all good digital media players.
The Newspaper Album will be shipped on Monday 9th May 2011 you can, however, enjoy the download on Saturday 19th February 2011.
Shipping is included in the prices shown.
One lucky owner of the digital version of The King Of Limbs, purchased from this website, will receive a signed 2 track 12″ vinyl.

*perhaps