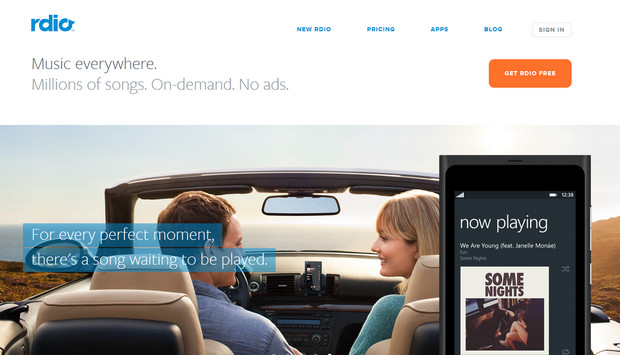 A new music streaming service called Rdio has just launched in the UK with the minimum of fanfare, and offers an alternative to the already-established Spotify.
There's been no official announcement, but UK residents can now sign up to the service and give it a go with a free seven-day trial.
After that, prices are set at £4.99 per month for the web version of Rdio for PC and Mac, and £9.99 a month for the Unlimited plan, which also gives you access to companion apps for the iPhone, iPod, iPad and other tablets, Android, Windows Phone 7, BlackBerry, Roku and Sonos.
Like Spotify, these apps also let you sync songs to your mobile for offline listening. Songs can also be synced via 3G, if you have a man enough data plan.
Here's how the company describe their service:
Rdio is the ground-breaking digital music service that is reinventing the way people discover, listen to, and share music. With on-demand access to over 15 million songs, Rdio connects people with music and makes it easy to search for and instantly play any song, album, artist or playlist without ever hearing a single ad.

Discover what friends, people with similar tastes, recording artists and more are listening to in real-time and share across Twitter and Facebook. Build a digital music collection that's available everywhere – on the web, in-home or in-car, on an iPad or smartphone, and even offline.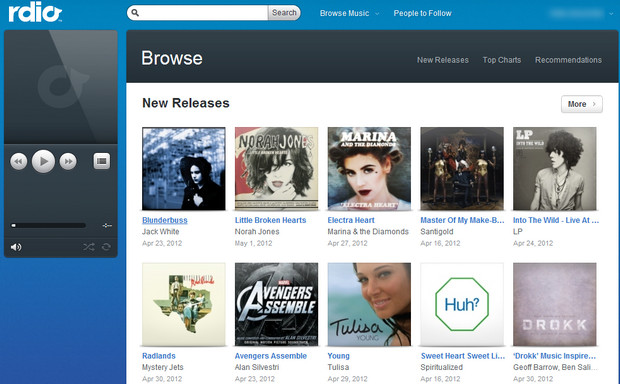 Rdio launched in the States in 2010 and has slowly been spreading its wings, taking in Canada, Brazil, Germany, Australia, New Zealand, Spain, Portugal and Denmark – with France and the UK coming late to the party.
You can sign up for the free trial at www.rdio.com – if it says that the service 'isn't available in your country', sign up anyway and you'll still get a registration email.