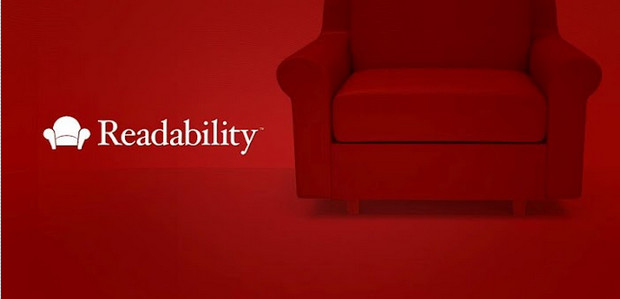 It's not the first Android app to offer the ability to strip articles of their web formatting for convenient reading on your mobile, but Readability is certainly the best looking to our eyes.
Like  Instapaper and Read It Later, Readability lets you save your articles from your browser and read them offline on any Android device, taking out all the pesky ads and web formatting.
Readability's app has the benefit of  bring totally free and  comes with support for devices like the Kindle, although it's currently unable to share articles directly from Android browsers or apps, which is frustrating.
The app is a free download for Android devices and can be bagged from the Google Play store (formerly Android Market).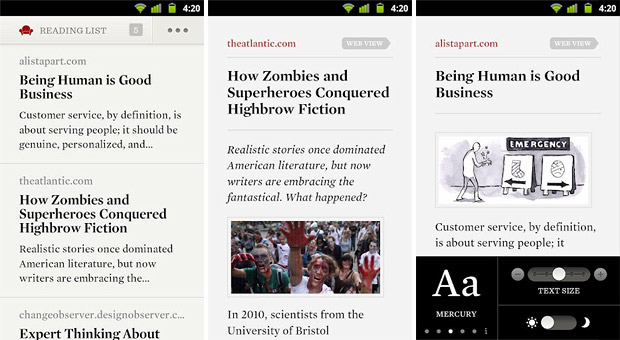 Here's how the developers describe some of the app's features:
To start saving articles from the Web to Readability, visit the Readability website using your favorite browser and install the free Readability add-on.

Make it a favorite, send to your archive, share with your friends, and more
Readability automatically turns Web pages into a clean, elegant, single-column reading view. With beautiful typography provided by Hoefler & Frere-Jones, the reading experience in Readability is second-to-none. Too busy to read right now? Save any Web page to Readability and it automatically saves on your Web browser or Android device. Once synced, your articles will be there for you–whether you're online or offline. Customize the reading view by adjusting type size, text style, and contrast to your liking.

Readability also provides built-in native sharing support. Post favorite articles along with your own comments on Facebook, Twitter, or by e-mail to your friends. Enjoy an unlimited, search-able archive that syncs on the Web. As soon as you're done reading an article, simply tap it to archive. You can even add articles to your Reading List by e-mail. Copy and paste up to 20 URLs into the body of an e-mail and send that to a personalized address, provided free by Readability.