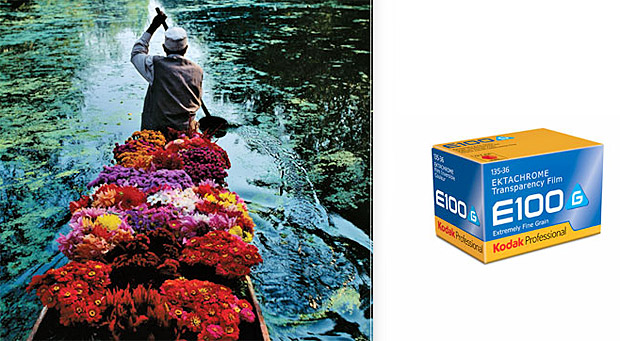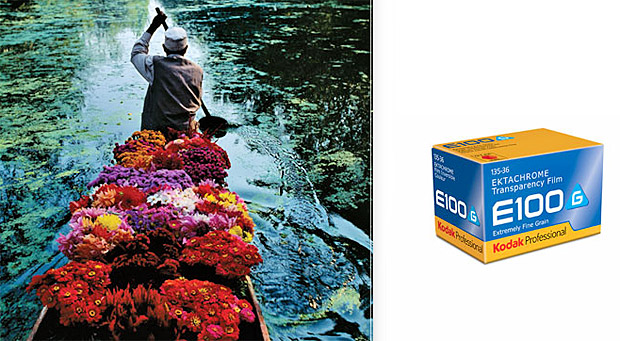 Just days after announcing that it will end production on all its colour reversal (slide) emulsions, Kodak  has said it will be hiking up the price of all remaining stock by 15 per cent.
Blaming falling demand, Eastman Kodak says it will discontinue its Professional Ektachrome E100VS, Ektachrome E100G and Elite Chrome Extra Color 100 slide films.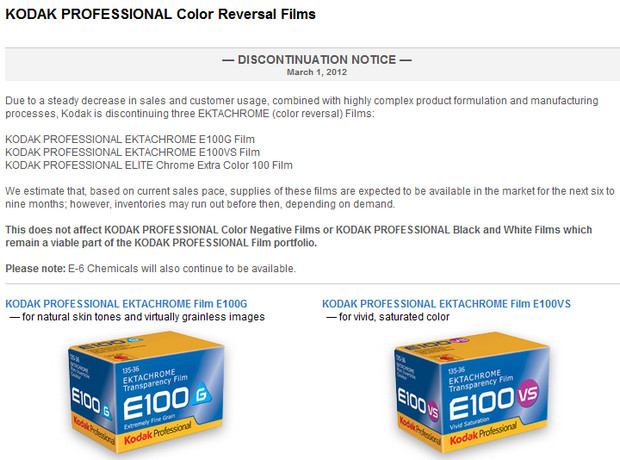 Based on current sales, Kodak estimate that current stocks will last from six to nine months, but warns that 'Inventories may run out before then, depending on demand,' and that the film will be sold on a first-come, first-served basis.
The legendary US film company says that plummeting sales and the 'complexity of the product manufacturing processes' has made it impossible for them to sustain the three slide film products, although Kodak's Professional Colour Negative and b&w films will continue in production for now.
Beleaguered slide film aficionados have been hit with a double whammy with the news that Kodak will increase the price of all remaining films by around 15%:
We have to contend with further increases in energy and raw material costs, and higher costs associated with lower volumes.

Therefore, to remain a sustainable, viable business, the company is implementing a price increase for consumer and professional films.
Kodak is now a company deep in trouble, with their US head office having to file for bankruptcy protection in January 2012.