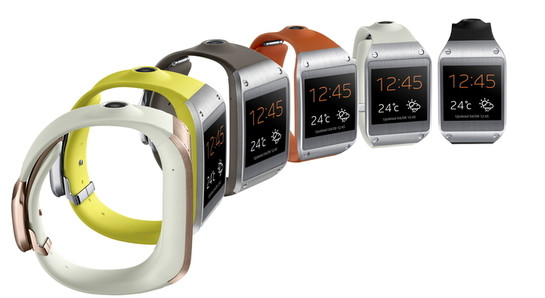 Samsung's long awaited Galaxy Gear smartwatch has finally been unveiled, and it's a rather slick, but chunky looking thing.  But is it the future of wearable computing?
Retailing for $299, the Gear weighs 74 grams (2.6 ounces) and comes in a range of six colours, namely Jet Black, Mocha Gray, Wild Orange, Oatmeal Beige, Rose Gold and Lime Green with a wide choice of graphic watch faces available.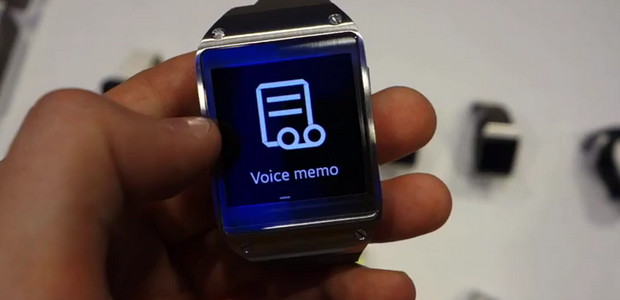 The watch packs a 1.63-inch Super AMOLED display sporting a very modest 320 x 320 pixels resolution, and is powered by a single-core 800MHz Exynos processor and comes with 4GB internal memory and 512 megabytes of RAM.
The clever-clogs timepiece can pick up notifications and control music playback, and also comes with a built in 1.9-megapixel camera, speaker, and two microphones, so it's possible to shoot movies and conduct phone calls by connecting wirelessly to your smartphone.
There's an integrated fitness tracker onboard which Samsung says will work with about 70 applications, and the watch links up with other apps like Evernote, Glympse and eBay.
Even though the Gear utilises the low power Bluetooth 4.0 Low Energy standard to communicate, users will still be looking at getting acquainted with a USB lead on a daily basis, given the diminutive 315mAh battery.
The Galaxy Gear is set to launch globally in late September and will be available in the United States for $299 in early October.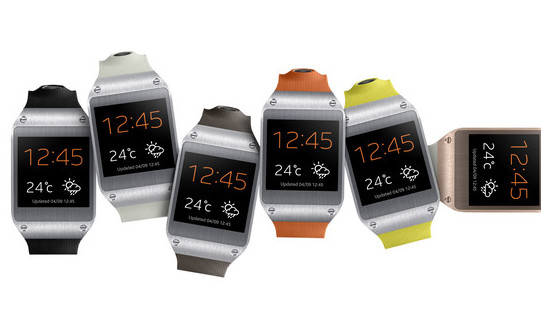 Lovely tech, but not for us
As for us, we just can't get excited by wearing anything as a watch if it can't even last the day without a charge because anything that ends up totally dead will just be plain silly to have on your wrist.
If only it was powered – at least in part – by solar or kinetic power so it could still function as a basic watch (i.e. tell the time) when all the clever stuff turns off.  But having to charge a watch every night? No thanks. We'll wait for version 2 or 3 when it's smaller with a much better battery life.
That said, we're yet to touch the thing, but an editor at CNet who got to play with the watchwas swiftly won over:
But when I actually strapped the Gear on my wrist, I was won over. The Gear is a smartwatch, a wrist-worn touch-screen timepiece that talks to your phone, so you don't have to be forever fetching your phone from purse or pocket. It sits on your wrist and happily controls your music, tracks your exercise, installs your favourite apps — it even makes phone calls.
Here's the key specs:
800MHz Exynos CPU
1.63-inch Super AMOLED display at 320×320 resolution
1.9MP camera with BSI sensor
720p video recording and playback
Featured apps from Atooma, Banjo, Evernote, Glympse, eBay, Line, MyFitnessPal, Path, Pocket, RunKeeper, TripIt and Vivino
Samsung Apps and ChatON messaging service
2 microphones, 1 speaker
Bluetooth 4.0 and LE
Accelerometer, Gyroscope
4GB on-board storage
512MB RAM
315mAh battery
Additional features – Smart Relay, S Voice, Auto Lock, Find My Device, Media Controller, Pedometer, Stopwatch, Timer
Safety assistance