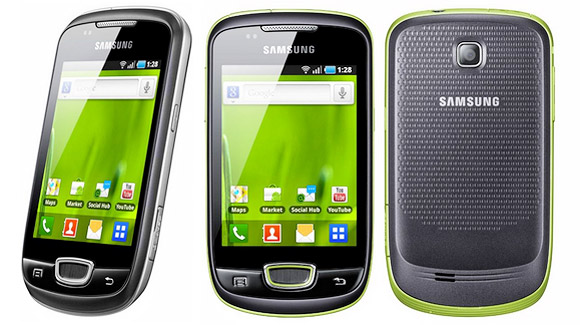 Elbowing its way into the space currently occupied by the likes of HTC's budget priced Wildfire handset, the Samsung is wolf-whistling cash-strapped folks looking to move up to a  smartphone.
Cheap. But is it cheerful?
Sporting a relatively basic spec with a price to match, the Samsung Galaxy Mini GT-S5570 sits comfortably in the hand, with its bijou 110.4 x 60.6 x 12.1mm dimensions unlikely to cause too much of a commotion in your pocket.
As you might expect at this price, plastic is the main component, but it feels solid enough, with the textured finish on the back ensuring a firm grip.
The handset comes in a range of teen-wooing colours, and ours came with a rather pleasing lime green strip around the edge.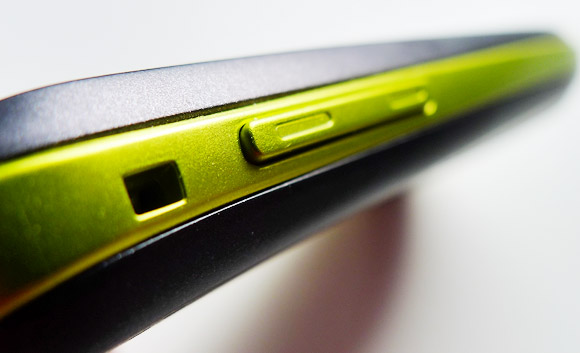 Design
The design is straightforward enough, with the front of the phone dominated by the screen with the three main navigation  buttons underneath (menu/home/back).
Around the back lurks  the 3.2-megapixel camera, with volume controls on one side, power on/off on and micro SD card slot on the other, while the top is taken up by the 3.5mm headphone jack and covered USB port.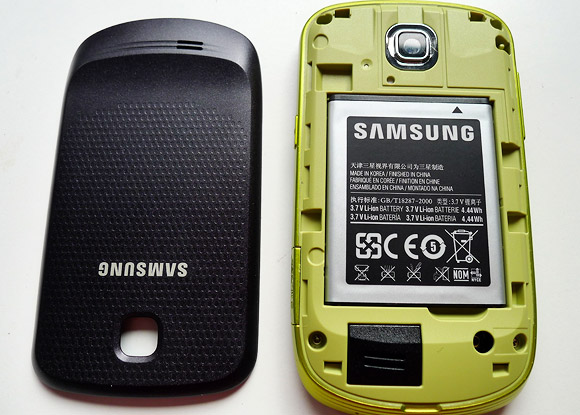 The Mini comes with a modest 164MB of built in memory, although there's a microSD card slot offering up to 32GB expansion.
The microSD card was easily accessed via a flap on the side of the phone which was a huge improvement on some other phones that require you  to half-dismantle the ruddy phone to get at the card.
Taking the back off the phone didn't involve losing three fingernails either, and the inside was pleasingly clean and uncluttered too.  Nice work Samsung!
Screen
The screen is relatively large at 3.14 inches, but the lo-fi 240 x 320 (QVGA) screen resolution means that you'll need to be zooming in to read some websites.
Anyone used to the luxurious screens of more expensive handsets like the iPhone 4 or HTC Desire will find the screen a disappointingly grainy and washed out affair, but both those phones cost several times more than the 'umble Mini.
Modest CPU
Running Android 2.2 (Froyo) on a modest 600Hz processor, this isn't a handset for hard core gamers, but things ran smoothly enough for everyday use.
The capacative touchscreen was nippy enough, and having multi-touch support onboard made it easy to zoom in and out of web pages, which downloaded at a decent rate of knots . It wasn't always a smooth ride though, with occasional lags spoiling the experience.
The onscreen keyboard did the job just fine – the phone comes with both Swype and Samsung's own keyboard – but if users don't get on with either, there's plenty of capable alternatives available in the Android Market (SwiftKey is still our preferred choice, mind).
Camera
The camera is a fairly basic fixed-focus affair and there's no built in flash, but the 3.2-megapixel snapper is fine for simple daytime shots destined for the likes of Facebook or Twitter.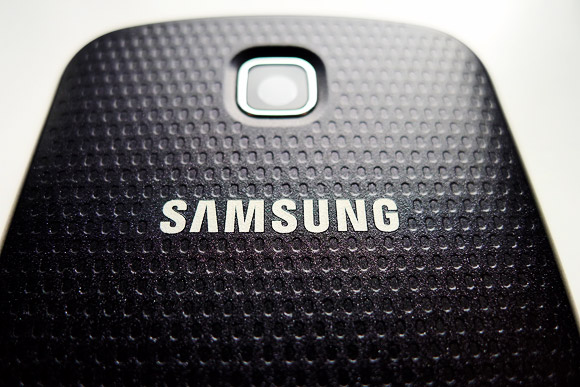 A shooting menu lets you select scene modes of variable usefulness like sunset, dawn, beach, candelight, landscape, night etc,  and there's some more gimmicky effects like 'Add Me' which lets you combine two shots together, as well as a panorama mode.
The 'smile mode' was moderately effective, although it needed a big cheesy grin to be activated, while video capture is best described as rudimentary.
Once captured, images can be shared by Bluetooth, email, SMS or uploaded directly to Picasa.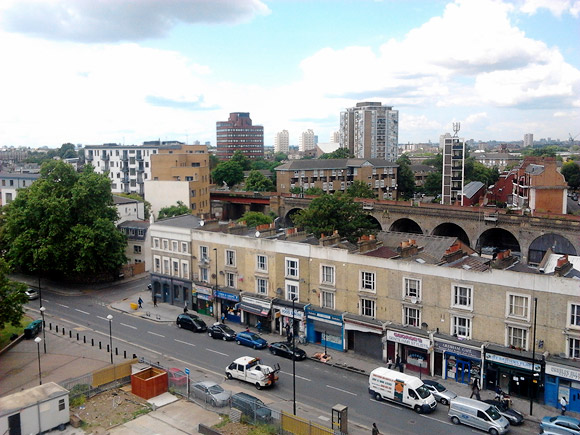 Example photo
Phone quality
We were rather disappointed with the phone quality – it wasn't the worst we've ever heard, but at times we struggled to hear what was being said thanks to the muffled nature of the sound. The speakerphone was loud but tinny – so probably bus-travelling teenagers will love it.
Battery life
Fitted with a 1200mAh battery, Samsung quotes a battery life of 570 minutes  talk time (380 on 3G) and a standby time of 570 hours (or 440 hours on 3G).
We didn't stick a timer on it, but we certainly felt we had a reasonable enough performance out of the battery despite hours of poking about with the thing – although you'd be wise to run off some of the auto-updating social apps if you want to get past a day's use.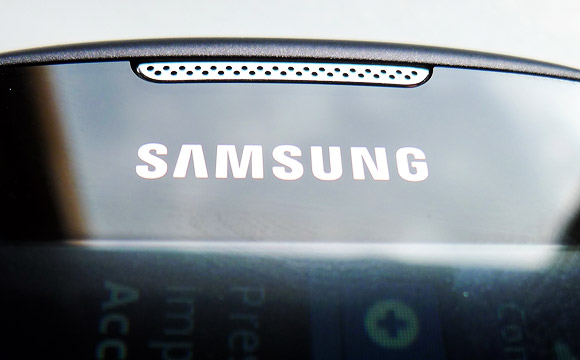 Verdict
Advertised for just £89.99 on Pay As You Go with Three, the Samsung Galaxy Mini is very competitively priced and offers an awful lot of features for a low price.
The handset's design and build certainly impressed for such a modest price tag, although the average call quality,  low resolution screen and momentary freeze-ups reminded us of its budget background.
That said, if you're an undemanding user after a versatile, pocketable phone for occasional browsing, emailing and texting – with perhaps the odd game thrown in  – then the Samsung Galaxy Mini is definitely one to consider.
Be sure to check out our San Francisco review before prising open your wallet/purse though, as that still remains our budget choice.
Ratings:
Build: 



Call quality: 



Interface: 



Overall: