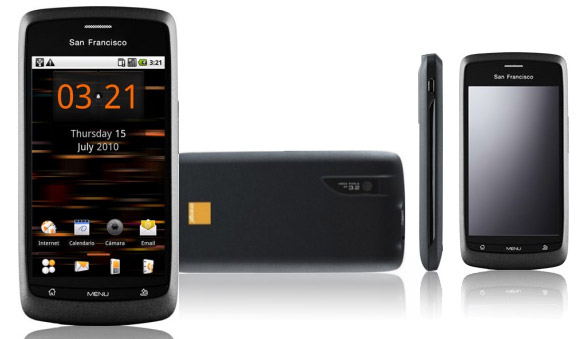 The price of smartphones keep crashing down, and there's some incredible deals being offered on phones offering the kind of specs that would have seemed high end a year or two ago.
Although there's now a tempting selection to choose from, one budget handset has remained our first choice for over six months now and we still can't fault its incredible value: the Android-powered San Francisco handset.
Originally selling for £99, the handset has now plunged to the ridicuouly cheap price of £69.99 (plus £10 top up) on Orange, and for that relatively paltry sum of  money you're getting an incredible handset.
The specs are surprisingly good too: you get a reasonably slim handset packing a generous 3.5-inch 480 x 800 pixel touch screen, plus Wi-Fi, GPS, and 3G.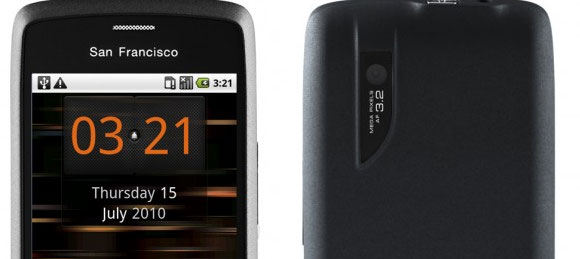 The storage isn't great – just 150MB of internal memory – but you can add SD cards up to 32GB (you get 2GB bundled with the phone). The Android 2.1 OS is disappointingly vintage too, although it's a simple matter to root the handset and update the OS.
The 3.2-megapixel autofocus camera is good enough for snapshots, Facebook updates and the like, but there's no flash on board. Video is best described as rudimentary, as is the FM radio.
With just a 1250mAh battery on-board, the Orange San Francisco will set up a long and involved relationship with your power socket, although it's usually good enough for a full day with a bit of tweaking.
Although the onboard 600MHz CPU is a rather humble affair, it handles video playback just fine, and for most everyday functions the phone performs smoothly.
It's unlikely to be invited to any awards ceremonies mind, but the overall design is nicely understated with a decent build quality.
Conclusion
Packing a large, high-resolution touchscreen, backed by decent hardware, an attractive design and a reasonably fast processor, we think the San Francisco represents truly outstanding value at £69.99 and it remains our #1 budget choice.