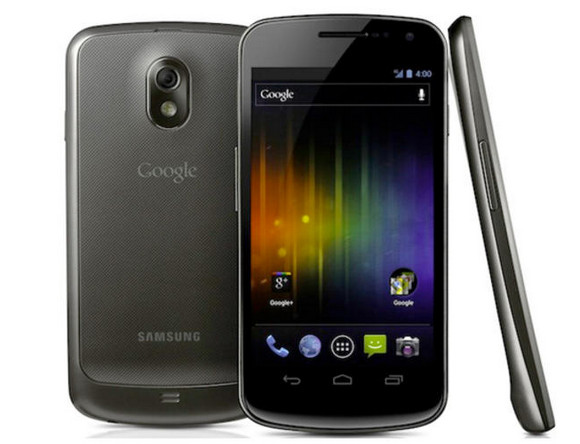 Google and Samsung have officially high-fived each other and unviled the result of their collaboration:  the Samsung Galaxy Nexus handset which is the first Android Ice Cream Sandwich powered phone on the planet.
It's a slim creation with a super slender form factor, sporting a hefty 4.65-inch HD Super AMOLED, 1280 x 720 (720p) display backed by a 1.2GHz dual-core processor and a generous 1GB RAM onboard.
Measuring 8.94mm thick and weighing 135g, the Nexus has a 5-megapixel rear camera with an LED flash (capable of shooting 1080p video), with a front-facing 1.3 megapixel snapper.
Samsung says that there is no shutter lag on their new creation, and there's also a new single motion panorama mode onboard.
Barometer onboard
Other specs include NFC tech, Bluetooth 3.0, 802.11n Wi-Fi and HSPA+, a proximity sensor and, rather curiously, a barometer.
Best of all, the Nexus comes with the next generation of the Android OS, which regales under the daft name of 'Ice Cream Sandwich' – or Android 4.0 if you prefer.
The Galaxy Nexus will be available in 16GB and 32GB flavours, with a November UK launch scheduled.
So, what do you reckon? We have yo say we're feeling the love but are wondering what happened to the microSD card and why the camera has been downgraded to a 5MP number…