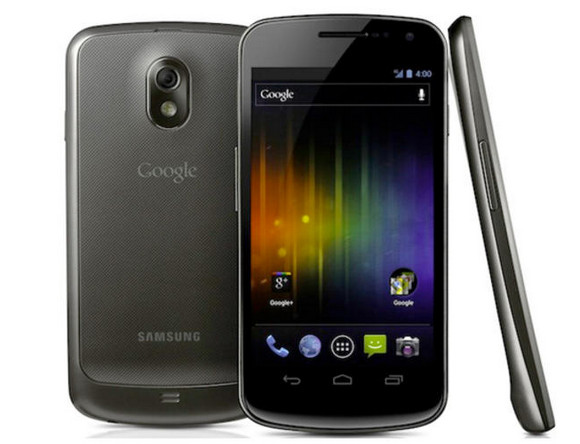 It's been picking up rave reviews all over the place – Engadget has just declared to be, "definitely the best Android phone available today – it's possibly even the best phone available today, period" – and from our brief hands on, we've been feeling the love for the Samsung Galaxy Nexus.
Cliche guevara, one of the contributors to our sister site, urban75, recently shelled out for the Nexus and posted a short review, which we've reproduced here with his permission.
I picked one up yesterday. So far I'm absolutely loving it.

It's so smooth, and feels faster and more fluid than even the SGSII. This is probably largely due to the OS, and expect the SGSII to feel just as good (not sure how it could possibly feel better) when it gets a slice of the Ice Cream Sandwich goodness.

It's the little details that really make ICS stand out, like built-in spellchecking, the task switcher button with live preview, and the general ease of use.

For instance, you now have a settings button in your notification bar, and a market button in your apps tray. This makes so much sense that you wonder why it wasn't implemented years ago.

Speedy snapper

A lot of fuss has been made over the camera, with several tech blogs moaning that the sensor is 'only' 5mp. As we all know, this should really be more than enough if the quality of the rest of the components are up to scratch.

If I hadn't played with a SGSII, I think I'd be very happy with the camera on the Nexus, but the sad news is that it doesn't compare in terms of colour, or clarity.

The speed is mind-blowing, reports of two pictures a second are accurate. However, if you snap this quickly then you'll likely be out of focus, focusing takes substantially longer than half a second.

Low light pictures are the one thing that really saves this camera, took a few last night and they are superb quality with minimal noise.

Screen is a beaut

The screen is GORGEOUS. Easily the best I've seen on a phone. There were concerns because it's pentile Super AMOLED rather than Super AMOLED+, but they are completely unfounded.

When you crank the brightness up to full, this thing is mind blowing. For me the resolution is on par with the iPhone 4S (in reality it's a couple of pixels per inch less, but this is not noticeable at all), but the colour reproduction, depth and overall size make it look so much better.

And a negative to balance that out, having no USB mass storage option does present me with a bit of an issue as a Mac user.

It means I can't mount my device, but there is an easy work around with the Android File Transfer app for OS X. This does seem a fair bit slower than standard USB hosting, and limits your options.

Ice Cream Sandwich

With ICS being so new, there are a couple of apps that don't work properly, or aren't available at all, such as a flash plug in, but I'd expect that this will be rectified with time.

I've also experienced the volume drop issue, which should be fixed very soon. The only other negative in my mind is the layout of the power and volume buttons, which are on opposite sides of the device.

This means that if I'm using the device one-handed, I often accidentally hit the power when trying to adjust the volume, and vice versa.

Battery life

I'm reluctant to give any report on battery life when I'm yet to use it for a full day of normal use, but my first impressions are as to be expected from a modern smartphone.

If it lasts eighteen hours of standard use I'll be happy.
More:
Is it better than the Samsung S2? Join the discussion about the Nexus handset on the urban75 boards, or check out the promo video below: