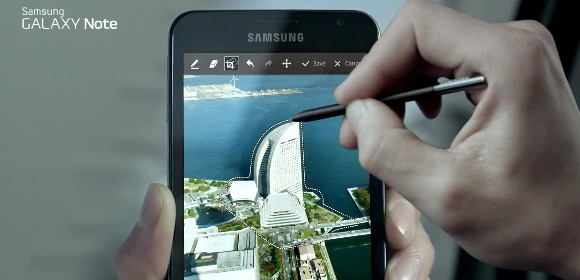 Samsung has confirmed that their innovative 5.3″ tablet-cum-smartphone, the Samsung Galaxy Note, will be released  in the UK on 3rd November.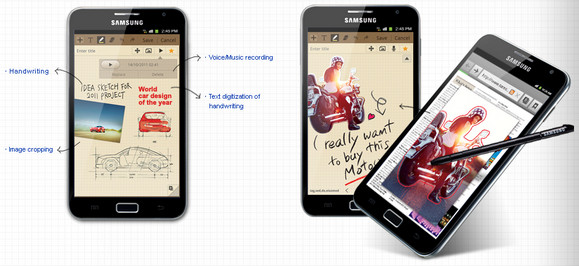 The release date comes a fortnight earlier than expected, and it's been announced that a white version will also be available.
"We've had a great response from our retail partners, customers and industry watchers alike following the Galaxy Note announcement at IFA in September and are excited that consumers will be able to buy the device from a wide range of retailers as of next week," insisted Simon Stanford, Managing Director, Mobile, Samsung UK and Ireland.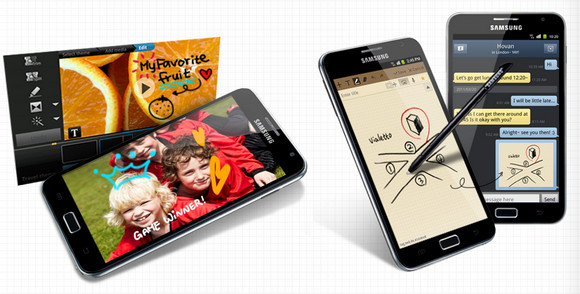 The new, stylus-packing device will be sold by all major networks, specialist phone retailers, key high street, out of town and online electrical retailers, including Carphone Warehouse.
Apps supporting the unit's novel "S-Pen" also now include Soonr, OmniSketch, Zen Brush, ComicBook!, and iAnnotate PDF, with an SDK being released for the S-Pen in December to let more developers get in on the action.
We're pretty stoked by this tablet so far, and hopefully, we can persuade Samsung to part with a review model and post up our own hands-on review soon.
Read the full specs for the Galaxy Note here.
[Via]