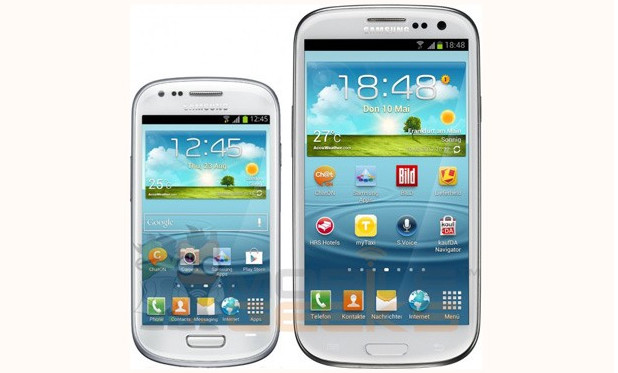 The German tech site MobileGeeks has just thrown down a feast of facts about the upcoming Samsung Galaxy S III Mini which – as its name suggests – is a smaller version of the hugely successful Samsung Galaxy S III.
Although the SIII mini-me is certainly smaller, we're  not sure we'd describe it as 'Mini' with the handset still rocking a large 4-inch Super AMOLED display, although the display drops down to 800 x 480 pixels.
The other specs look similarly shrunken, with the SIII's beefy quad-core Exynos processor being replaced a STE U8420 chip running at a leisurely 1GHz.
Inside there's a relatively miserly 1GB of RAM, while the rear camera sheds 3MPs of resolution and gets replaced by an 'umbler 5MP number.
Samsung had previously confirmed a release date of October 11th for the new phone and according to the leaked info, this stripped down, downsized Samsung Galaxy S III Mini should retail for 399 Euros.