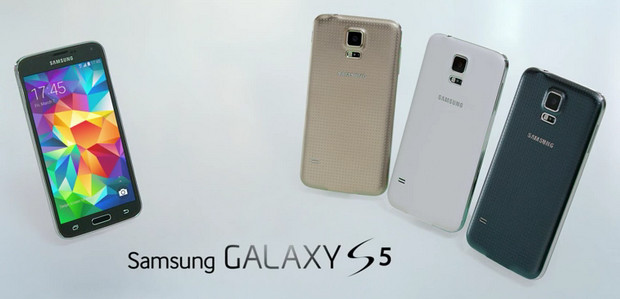 Granted,  it's going to be the least critical 'hands on' review you're ever likely to watch seeing as it's been created by Samsung themselves, but it's still worth a look to see what their new flagship phone has to offer.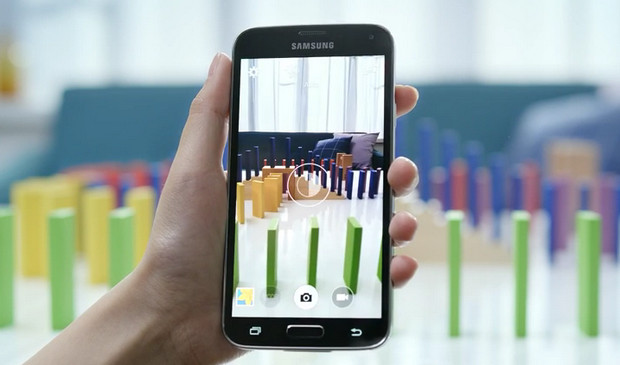 The new Samsung S5 smartphone comes a with a suitably high end set of specs and some interesting features, like heart-rate and fingerprint sensors and a water-resistant body (see more detailed specs here). 
Of particular interest to us is the new camera, which comes with a 1/2.6-inch CMOS sensor and fast f2.2 lens that is capable of recording video up to UHD (4K) resolution.
The video shows off the camera's new autofocus system, which combines phase and contrast detection for increased speed, and a novel Selective Focus feature which grabs a quick series of images while shifting the focus.
There's also a new HDR function for those extra-boosty shots that are all the rage.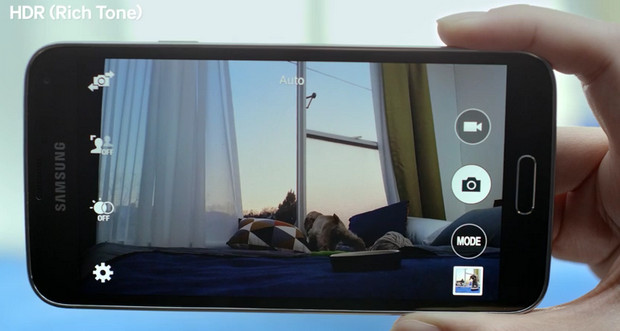 Conveniently, the camera can be fired straight up from the lockscreen, although we're not sure if Samsung have finally removed the incredibly annoying shutter noise that – for many – can't be easily turned off.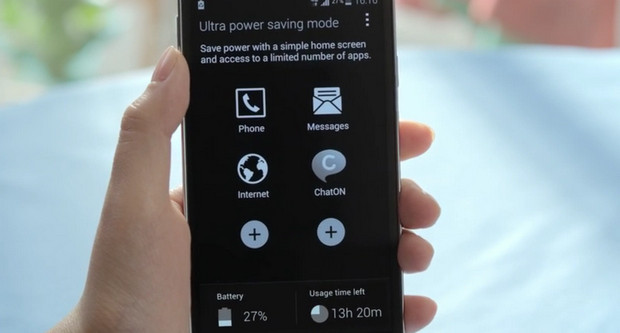 The video also shows off Samsung's so simple it's actually brilliant concept of introducing a new Ultra Power Saving Mode which turns the display into black and white and turns off all unnecessary features.
Check out the video below to see all of the Samsung Galaxy S5's new features in action.