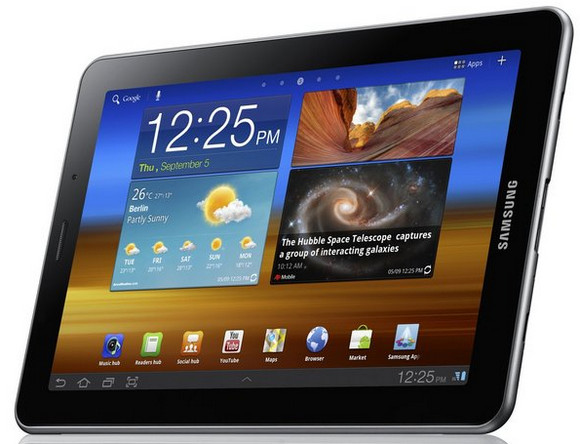 Samsung has unveiled its sleek new Galaxy Tab 7.7 at IFA 2011, and it's looking like it might be a winner for folks who want a powerful tablet without all the bulk of a big screen.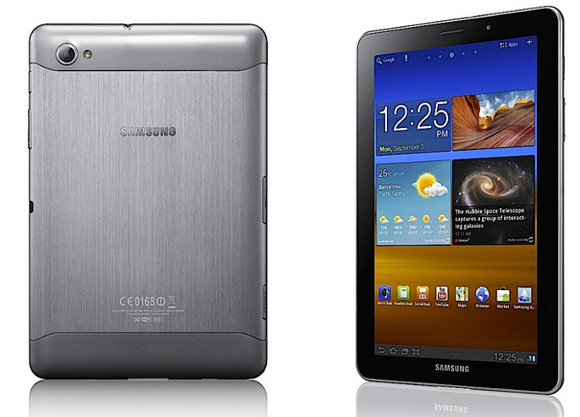 The Galaxy packs a luscious Super AMOLED screen sporting a market-leading WXGA (1280 x 800) resolution, which should make things very crisp indeed.
Running the latest version of Honeycomb (Android 3.2) with Samsung's proprietary TouchWiz interface on top, the tablet's 7.7-inch screen is supplemented by a 1.4GHz dual core processor.
The tablet will come in 16GB, 32GB and 64GB flavours, and features a 2MP camera on the front and 3MP snapper popped on the rear, backed by a miscroSD card slot. It appears that the device will come with an astonishing 8GB of RAM., although we haven't been able to confirm that yet.
Twin cameras and 1080p HD
There's a 3MP camera on the back, and a 2MP snapper on the front, while inside can be found a 5100mAh battery, Wi-Fi, Bluetooth 3.0 and HSPA+ and GPS. The tablet also supports full 1080p HD video playback.
Finished off in a natty brushed-metal finish, the tablet measures up at just 7.89 mm thick, and weighs in at 335g, making it a very portable number indeed.
Pricing and availability is yet to be announced, but we're loving the look of this fella so far.