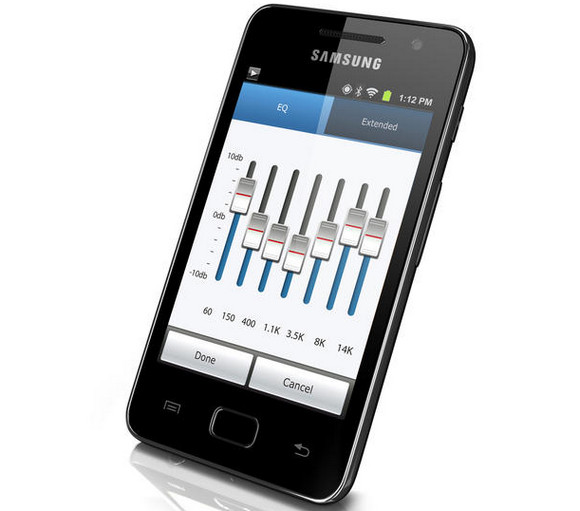 If you're craving some Samsung Android goodness but don't want any monthly charges – or indeed a smartphone – then Samsung's Galaxy WiFi 3.6 multimedia player could be the ticket.
Basically a powerful Android device without a SIM card, the device can connect to the internet via Wi-Fi with users able to make internet voice or video calls using services such as Google Talk or Skype.
Samsung UK's head of mobile, Simon Stanford was ready and willing to get enthusin':
The GALAXY S WiFi 3.6 is the perfect solution for socially-connected multimediaenthusiasts who are interested in smart on-the-go multimedia without the expense of a mobile phone contract.

There is considerable demand for access to rich multimedia anywhere-anytime, and with connectivity that enables users to easily share the content they care for wirelessly.

With the GALAXY WiFi 3.6 we have created a device that allows consumers to wirelessly access rich multimedia, choose from thousands of relevant applications to download, and communicate with friends using Social Hub – all in a portable media-rich device.
MicroSD card expansion
The Android 2.3 (Gingerbread) device packs a large 3.65-inch screen, 1 GHz OMAP processor,  8 GB or 16 GB of memory (with expansion via microSD cards), and a 2-megapixel camera on the back plus a front facing VGA camera for video calls.
There's also GPS, Bluetooth, USB 2.0, accelerometer and compass onboard making this a very powerful multimedia package – and it's pretty cheap too.
The  Galaxy WiFi 3.6 is set to launch in the UK in early October, priced at £149 ($242) for the 8GB version, and £169 ($274) for the 16GB variant, with big name retailers like  Dixons, Amazon, Littlewoods, HMV and Argos stocking the thing.
[Via]