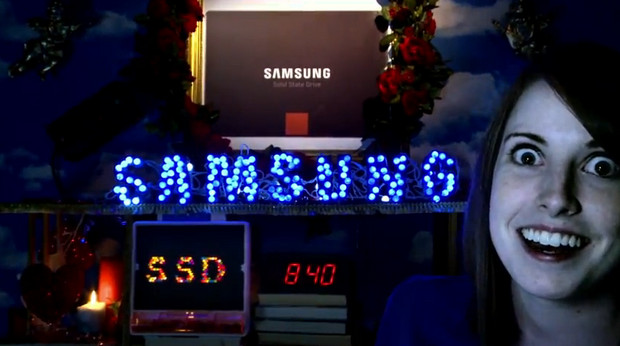 We can't work out if this is a masterful stroke of PR or the sound of Samsung jumping the shark in spectacular fashion, but it certainly is rather compelling.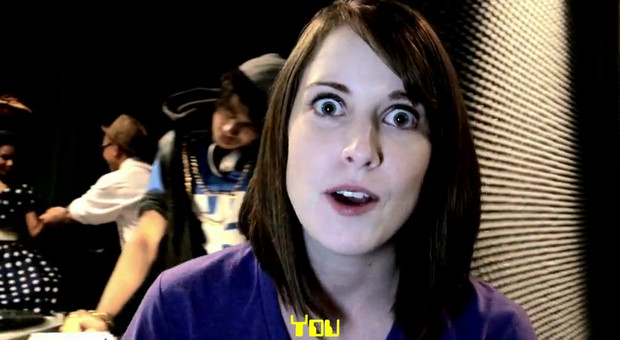 Samsung's new ad features the wide-eyed talents of Laina Walker who found fame as the star of a viral video and online meme and became known as the Overly Attached Girlfriend.
In the new promo she takes on the role of Overly Attached Computer, and sings a rap which includes lines like:
 Remember all the things we shared? Illegal downloads. I didn't care. I kept them safe in here for you and played them when you asked me to. I'd hate to see you get all heated if suddenly they got deleted.
It's hard to work out what the video is actually about on first listen, and it's only at the end that any mention of the Samsung brand appears.
It seems that the ad is actually promoting Samsung's SSD drives and their ability to store data safely.
Admittedly, that's not a topic that lends itself to exciting video campaigns, so perhaps kudos has to go to Samsung for coming up with something as weird – but as memorable – as this offering.