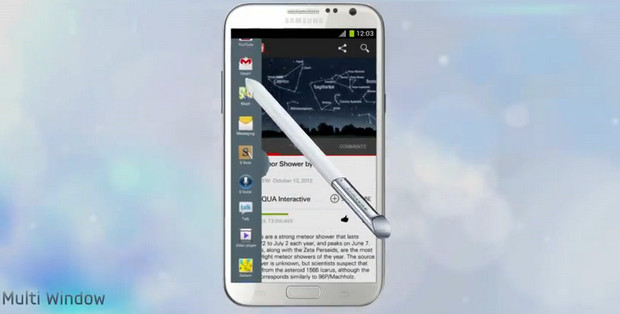 We're pretty stoked by what Samsung have done with the  Galaxy Note II, and a new video shows off some of the 'phablet's' features.
The lengthy video (7 mins 45 secs) is for the Korean version of the Galaxy Note II but it comes with English text, and there's some mighty powerful features to be seen.
The Multi Window mode is particularly interesting and the capabilities of the stylus are shown off to good effect (no matter what the late, great Steve Jobs said, we've always found a use for a stylus on touchscreens).
Sit back and soak up the video below and see what you think. We're certainly very impressed.
The Note II is now available in the UK – see links below
Samsung Galaxy Note 2 16GB SIM-Free Smartphone – Titanium Grey
Samsung Galaxy Note 2 16GB Sim Free Smartphone – Ceramic White