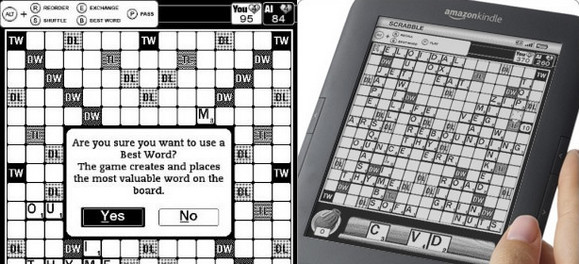 We're just getting to love the Amazon Kindle eBook reader a little more today with the news that EA has launched a version of their hugely popular Scrabble game for the device.
"With SCRABBLE for Kindle play the game you know and love – anytime, anywhere," insists the Amazon product page, before continuing:
Simple controls make it easy to play any way you want, whether you're a casual or experienced SCRABBLE player. Pass N' Play with a friend, challenge the Kindle, or play a solo game. If you need help, use the Best Word feature to create the highest scoring word possible. You can even pause the game anytime and pick it up later.

Follow your progress game by game with instant statistics tracking. As your game-play and strategy improves, you'll find more ways to rack up double and triple word scores.

Enjoy the number one name in crossword games, and sharpen your vocabulary in a fun new way.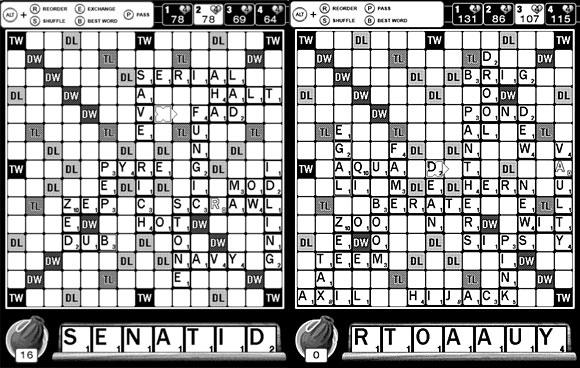 The bad news is that the app is currently only available on the US website, which we figure is down to the same annoying licensing issues that  meant that it took years befroie Scrabble becamse available for the Android platform.
Sort it out EA!
If you've got a US Kindle account, you can pick up the Scrabble app for $4.99 from here.