Thanks to a price war between the operators, SIM only prices have never been lower, and there are a few good PAYG deals too.
If you're happy with your phone and out of contract, you can save a fortune with some of these deals. This list makes no claim to be comprehensive, but here are some of the best deals we've found whilst trawling the WWW – read on and you might save yourself a few bob!

£5 a month: TALK MOBILE
What you get: 100 mins, 100 texts, 100 mb of data- online at talkmobile.co.uk
Claiming to be the cheapest monthly deal out there, and probably rightly so. The only sting is the
30p a min/12p a text charge if you go over.
—
£10 a month: TESCO
What you get: 500 minutes, unlimited texts, 500mb of data.
This deal only seems to be available in stores, or over the phone. It trumps not only all the £10
deals, but most of the £15 ones too.
However it isn't clear how much you are charged for excess data, with rumours of an eye-watering 4 pounds a meg for those guys and gals who do lots
surfing.
You should be safe with simple text and picture websites, but check this carefully if you are likely to exceed the allowance, for example by viewing lots of video.
—

£15 a month: ORANGE
What you get: 300 minutes, 100 texts, no data, unlimited landlines- online at http://shop.orange.co.uk/
An otherwise unremarkable plan, mentioned only for the free landline calls it offers. If chatting is your thing, this could be a good deal, otherwise it's nothing special.
—
£20 a month: VODAFONE
What you get: 900 minutes, unlimited texts, 500 mb of data. online at http://shop.vodafone.co.uk.
Claiming the UK's best coverage, Vodafone are not renowned for their cheapness. However, this looks to be one of the best £20 deals out there. There's a 12 month contract and your wallet will be lightened to the tune of 40p a min if you go over, though (18p to landlines and Vodafones).
—
£25 a month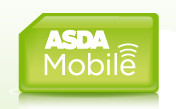 ASDA: Unlimited calls and texts- online at http://www.asdamobile.com/compare_tariffs.html
One for the real chatterboxes, this is a Pay As You Go deal, so no credit checks or direct debits.
No mobile internet, though, and that costs 20p a megabyte.
THREE– 2,000 minutes, 5,000 texts 1gb of data. Online at http://www.three.co.uk
No claim of 'unlimited' here, but should be enough for most of us. As with the Vodafone deal, you
have to sign up for a year.
—

£30 a month: GIFFGAFF
What you get: Unlimited everything- online at http://giffgaff.com/
A 'Pay As You Go' deal rather like Asda's, they really do claim this is unlimited. The only no-no
is 'tethering' your phone to a laptop.
If you are topping up a Pay As You Go phone once a week or more, this deal looks unbeatable. (and O2 phones can use this network without even needing an 'unlock')
Of course, there may be some better deals out there. If you've found any, let us know in the comments below.