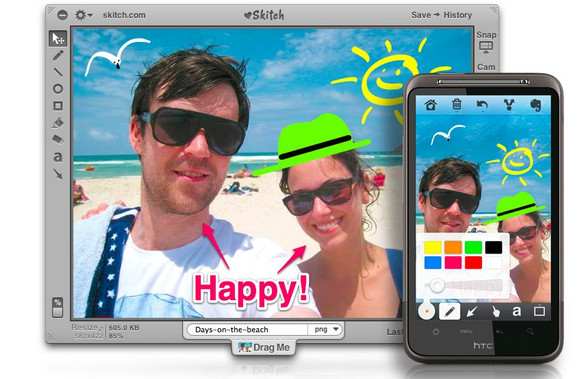 The popular Mac screen capture tool Skitch has just been bought up by the folks at Evernote, and to celebrate they're making the program free to download – and throwing in a brand spanking new Skitch Android app too.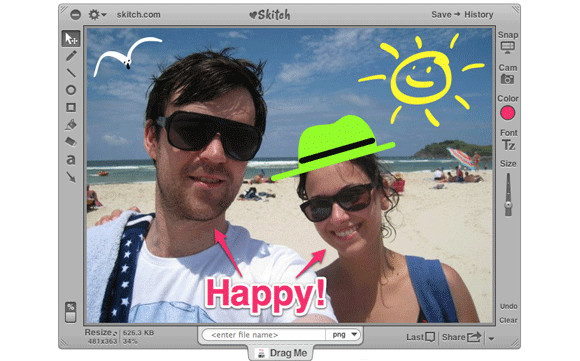 Skitch for Mac previously sold for $19.99 and was highly rated by the folks at Lifehacker, while Skitch for Android phones and tablets has been billed as being "addictively fun."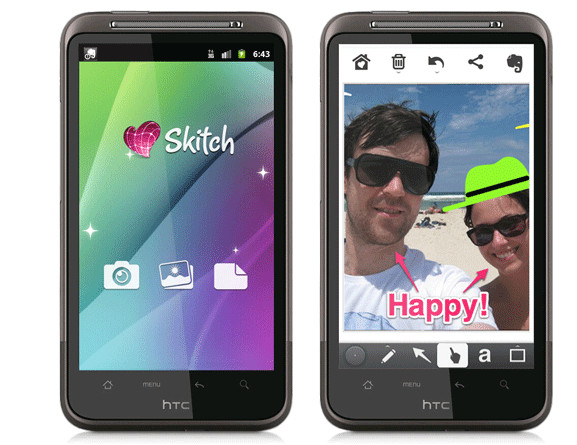 Described as being the, "perfect way to quickly add your mark to any image," the Android app lets you draw on a picture, add arrows and give the finished masterpiece a caption before firing it off to your favourite social networking site or – of course – Evernote.
How it works
When you fire up Skitch, you're invited to take a picture, load an image from your gallery or start with a blank canvas.
The two rows of tools then let you do the following:
Colour and size popover: Tap this option to choose the color and line thickness of your objects.
Pencil and highlighter: The pencil allows you to create freehand shapes with your finger or stylus. Tap and hold to reveal the highlighter tool which creates semi-transparent lines for highlighting.
Arrow: Point out the best stuff with the arrows Skitch is known for.
Select: Tap on any object, then drag it to change its position.
Type: Use this tool to add text to your images.
Shape: Tap and hold to choose a shape, then drag your finger on the screen to create it.
The developers say that they're currently working on iPhone, iPad and other versions of the app, which will become available "in the not too distant future."
[Skitch]